Alphabet Inc. (GOOGL) Stock Predicted to Rise Following Strong Performance and Positive News
StockInvest.us, 2 months ago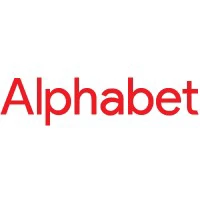 General Overview

Alphabet Inc., indicated by the ticker GOOGL on the NASDAQ exchange, boasts a market cap of $1.75 trillion. The technology giant closed at $138.10 on September 14, 2023, marking a 1.02% increase of $1.39 from its previous trading day.

Price and Volume Analysis

The firm's stock ranged between a low of $136.24 and a high of $138.69 on September 14, with the daily volume reaching over 23.85 million shares, lower than the average volume of 29.30 million shares. GOOGL's share price has significantly appreciated over the past year, hitting a 52-week high of $138.70, up from its annual low of $83.34.

Technical Indicators

On the technical side, Alphabet's relative strength index (RSI) is currently at 78, suggesting that the stock is overbought. The firm's 50-day moving average stands at approximately $128.61, notably lower than its 200-day average of $109.82. Moreover, the Moving Average Convergence Divergence (MACD) value over a 3-month period is 2.16, indicating bullish momentum.

Earnings and Valuation

Alphabet has an earnings per share (EPS) figure of $4.67 and a P/E ratio of 29.57, suggesting a relatively high valuation given the earnings generated. A critical future date on Alphabet's calendar is October 23, 2023, when the company will announce its earnings. This could potentially lead to significant fluctuations in the share price.
Analytical Forecasts

Analysts have varying opinions about Alphabet's stock. Out of 35 surveyed analysts, 33 recommended a 'Buy', one was neutral with a 'Hold', and one suggested to 'Sell'. The fair value of Alphabet's stock, according to their consensus, is approximately $139.67, with a discounted cash flow (DCF) valuation of $139.76. These analyses point toward a potential upside for the stock.

Recent News

In recent news, Alphabet was highlighted as one of the candidates likely to join the elite $1 trillion clubs, alongside Apple, Microsoft, Amazon, and Nvidia. Moreover, Alphabet, through its subsidiary, Google, is nearing the release of its AI software Gemini, which may have a significant positive impact on future revenues.

However, Alphabet also had recent legal issues with the state of California over alleged location-privacy malpractice, settling for $93 million. Despite the negative press, the fine represents a minimal fraction of Alphabet's net worth, unlikely to deter its upward trajectory significantly.

Prediction and Evaluation

Given the firm's strong performance, upward trend, high analyst recommendations, and the positive news about potential market expansion with the release of new AI software, the stock price is expected to rise. Predicting an exact future price is inherently uncertain, but based on the DCF and analyst consensus, Alphabet's stock price may reach approximately $140 by the next trading day, September 15, 2023, and potentially further increase over the upcoming week.

With all considerations, Alphabet's GOOGL is classified as a 'Buy', due to its robust performance, strong forecast, innovative developments, and its resilience to negative events such as the lawsuit settlement. Potential investors should consider the fact that Alphabet's stock appears overbought, indicating that there may be a slight downward correction in the near future before the stock continues its overall ascent.
Check full Google forecast and analysis here.