Alphabet Inc. Stock Analysis: Bearish Trend Presents Buying Opportunity
StockInvest.us, 1 month ago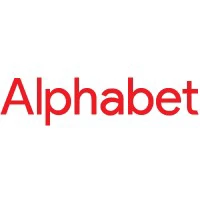 Introduction

This report analyzes Alphabet Inc. (ticker: GOOG), a multinational conglomerate with stakes in sectors including search engine, online ads, cloud computing, hardware, and software.

Technical Analysis

On October 25, 2023, Alphabet Inc. closed at $126.67, registering a significant drop of $13.45 (-9.60%). The stock established its intraday low at $126.09 and high at $129.82. Its trading volume stood at 17.91 million shares, slightly below the average volume of 20.82 million shares.

The stock indicates a bearish trend with the Relative Strength Index (RSI14) touching 36, below the neutral level of 50. The Moving Average Convergence Divergence (MACD), another momentum oscillator, touched 2.28 in the past three-month period, signifying bullish market sentiment in the short term. Currently, Alphabet's stock is trading below its 50-day moving average of $135.32 but above its 200-day moving average of $116.96, indicating significant price volatility.

The Average True Range (ATR), identifying the levels of volatility, stands at 2.94. Alphabet Inc. faces resistance at $129.66, though there is no well-defined support, highlighting market uncertainty.

Fundamental Analysis

Alphabet Inc. has a market capitalization of $1.54 trillion, which is quite substantial. The company reported an Earnings Per Share (EPS) of $5.23, evidencing its profitability, and a Price to Earnings (P/E) ratio of 23.59, reflecting it is fairly valued on the earnings front.

Alphabet Inc.'s year low and high stood at $83.45 and $142.38, respectively. Both of these figures show that the company's stock price has seen significant volatility throughout the year.
Regarding predictions, the target prices (high, low, consensus, and median) for GOOG stand at $365, $115, $155.26, and $145 respectively.

Company News and Future Predictions

In recent news, Alphabet-owned Waymo has teamed up with Uber to offer fully autonomous rides in Phoenix, signifying Alphabet's stamina in experimenting with new technologies. Alphabet's CEO's positivity concerning Google Cloud, despite slow growth, is deemed as a good sign for the company's future performance.

The number of outstanding shares for Alphabet Inc. is 12.48 billion, which has likely been impacted by the company's recent announcement of cutting 6% of its total workforce. This reduction of workforce might bring short-term instability, but could lead to long-term efficiency gains.

Considering the discounted cash flow (DCF) as $125.02, the stock seems fairly valued at its last close price of $126.67. For the next trading day on October 26, 2023, a mild recovery from the drastic fall considering the technical indicators and news can be expected. However, it's worth mentioning that the stock market is unpredictable and influenced by numerous external factors.

Consensus

The consensus suggests a "Buy" sentiment for Alphabet's stock, with a strong buy recommendation from one analyst, buy from 26, and hold from one analyst. No sell or strong sell recommendations are noticed.

Conclusion

Given the above analysis, the recent drop in Alphabet's share price could be seen as a buying opportunity. The key indicators along with future growth factors, investor opinions, and news sentiments suggest that Alphabet's stock could perform strongly after this dip. Consequently, Alphabet Inc.'s stock can be characterized as a 'Buy'. Nevertheless, investors should always consider their risk tolerance and perform their due diligence before making investment decisions.
Check full Google forecast and analysis here.