Alphabet Inc. Stock: Promising AI Growth Amidst Missed Cloud Revenue. Buy Recommendation.
StockInvest.us, 1 month ago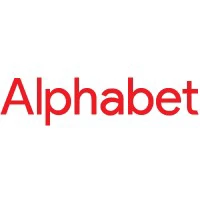 Company Overview

Alphabet Inc. (NASDAQ: GOOG) is the parent company of Google and operates under various sectors including AI, cloud storage, and advertising. Recently, the company has shown advancements in their AI capabilities with a growing number of projects being built on their platforms.

Technical Analysis

As of close on October 24, 2023, Alphabet's shares were recorded at $140.12, reflecting a 1.61% (or $2.22 increase) from the previous trading session. The day's trading saw a low of $138.75 and a high of $140.71. The 52-week trading range puts Alphabet's stock at a low of $83.45 and a high of $142.38.

The stock is showing promising signs of upward momentum, with an RSI14 value of 60, which is a bullish signal. The 50-day moving average is at $135.07 and the 200-day moving average at $116.26, indicating steady positive momentum over the short term and longer term. The MACD is positive at 2.06, which also confirms this bullish sentiment. The short-term average volume is about 22.57 million shares, compared to the average volume of 20.71 million shares.

Alphabet's next support level is at $138.3 with the resistance level close by at $140.29. The ATR value of 2.10 signifies moderate volatility. If the current trend continues, the trader's stop loss would be at around $134.45.

Fundamental Analysis

Alphabet has a market capitalization of approximately $1.76 trillion. The company shows an EPS of $4.73 which leads to a P/E ratio of 29.62; while greater than the typical S&P 500 company, it is relatively standard for the tech industry. The company's DCF value shows a small premium over the last close price with $141.78.
Feedback from different analysts suggests a broad agreement on the positive performance of the stock in the market, with 26 analysts recommending to buy the stock, 1 recommending to hold and none recommending to sell. Other forecasts suggest a high target price of $365, a low target price of $115, a consensus target price of $155.26 with a median target price of $145.

News Impact and Earnings Results

Despite strong progress in AI, Alphabet's recent cloud revenue did not meet expectations, which resulted in the stock sliding about 6% to approximately $130 in after-hours trading. This indicates some investor unease that could destabilize the stock. Nonetheless, the company's investment in AI could help counter this as it enhances user experiences and improves conversion rates for advertisers.

The Q3 earnings released signify that while the cloud sector underperformed, Google's ad business managed to beat expectations. Their AI projects indicated a 7x growth, marking another positive sign for the company's progression into AI-centered applications.

Conclusion and Recommendation

Considering the news, the technical analysis, and the fundamental evaluations, it can be expected that Alphabet's stock may see a drop in the next trading session due to the missed cloud revenue. However, in the upcoming week, the stock may see an upturn due to the overall bullish trend along with the positive impact of the AI investments.

With a consensus from analysts as 'Buy', Alphabet Inc.'s stock remains to be seen as a worthwhile investment. Even with a possible short-term dip due to the cloud revenue miss, the continuous growth of Alphabet on its journey in the AI technology world may provide a prospective overall gain.

Given these factors, the recommendation for Alphabet Inc. (GOOG) would be a 'Buy', as the long-term prospects seem promising, albeit with short term volatility. This recommendation reflects its strong stance in the market, potential growth in AI, and its ability to beat expectations in different business areas notwithstanding the recent miss in cloud revenue.
Check full Google forecast and analysis here.