Amazon Stock: Mixed Indicators and Legal Concerns Suggest a Hold
StockInvest.us, 2 months ago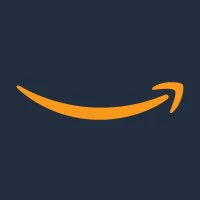 Fundamental Analysis

Amazon.com, Inc. (AMZN) currently holds a market cap of $1.30 trillion, boasting an impressive share volume of 68.93 million against an average volume of 52.81 million. The recent EPS value stands at 1.2, reflecting reasonable profitability despite the recent turmoil. The PE ratio of 104.98 is substantially high compared to the industry average, indicating that investors may be anticipating higher future earnings growth.

Looking at the analyst ratings, it seems the consensus is a "Buy," with 37 favoring a buy, 3 recommending a hold, and Zero recommending either a sell or a strong sell. The target consensus for the stock price stands at $166.1, with high and low estimates of $270 and $103, respectively.

Recent news indicates FTC's antitrust lawsuit against Amazon, significantly influencing investor sentiment. Even the potential of a company break-up is being discussed. However, certain analysts argue this might be beneficial for the stock, while others suggest enduring concern for shareholders given Amazon's alleged monopolistic practices.

Technical Analysis

The stock today closed at $125.98 after a drop of $5.29 (-4.03%). The sliding price reflects a bearish mood; today's high and low were $130.38 and $125.28, respectively. Following day, trading is predicted to follow market sentiment and the impact of legal developments.
Historically, the stock has fluctuated between $145.86 (year high) and $81.43 (year low). The 50 Day Moving Average is at $135.24 and the 200 Day Moving Average is at $112.42, indicating a bearish medium-term price trend, as the current stock price is below both averages.

The MACD (3-month) of 2.02 leans towards a positive momentum, but the RSI14 at 37 suggests the stock is nearing the oversold territory. This overselling may suggest a potential rebound in upcoming trading days if the market adjusts its overly pessimistic sentiment.

The ATR of 2.96 suggests moderate price volatility, and there is a known resistance level at $130. No concise support level has been identified, indicating a possibility of further price decline with negative market sentiments.

Conclusion & Prediction: Hold

Given the mixed technical indicators and the uncertainty surrounding ongoing legal issues, Amazon stock can be categorized as a 'Hold'. While the company still exhibits robust fundamental structure, news on FTC's antitrust lawsuit and potential break-up has influenced market sentiment significantly.

For predictions, if the stock were to follow the Discounted Cash Flow (DCF) estimate, the next day's price would be approximately $131.27, with an overall positive outlook for the week moving closer to the analyst consensus target price of $166.1 if the market reacts positively to the FTC's lawsuit outcomes.

However, with prevailing uncertainty, and the stock being currently traded below the 50-day and 200-day Moving Averages, it's crucial for investors to carefully observe market trends, legal outcomes, and other influential variables before making a decision.
Check full Amazon forecast and analysis here.