Amazon Stock Predicted to Show Volatility in Short Term, Long-Term Bullishness Expected
StockInvest.us, 1 month ago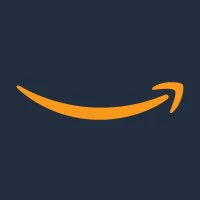 Technical Analysis:

Trading at a last close of $126.56 on October 23, 2023, Amazon.com, Inc.'s stock shows a 1.39 increase, that is a slight 1.11% rise. The day ranged from a price low of $123.98 to a price high of $127.88. Analyzing the stock movements within the year, it reached a high of $145.86 and a low of $81.43. When considering the traded volume of 33.96 million, it appears less compared to the average volume of 51.85 million.

The technical indicators such as the RSI14 at 54 position the stock near the mid-range, signaling a neutral market for Amazon.com, Inc. Further, the MACD (3-month) is at -2.82, indicating a bearish trend. However, the stock is trading below its 50-day moving average of $133.18 but above its 200-day moving average of $116.58, hence showing a mix of short-term bearishness but long-term bullishness.

Fundamental Analysis:

Amazon.com, Inc. possesses a massive market capitalization of $1.32 trillion. The company's EPS stands at $1.26, resulting in a PE ratio of 101.68. With 10.32 billion shares outstanding, the stock's valuation seems high.

The company is scheduled to release its earnings report on October 26, 2023. This could be a crucial event moving the stock's price. Notably, the DCF stands at $133.41, higher than the current stock price. Analysts' consensus positions the stock as a "Buy" with 37 recommendations, and three holds - but no sells. The target valuation ranges from a low of $103 to a high of $270. The target consensus and median stand at $166.9 and $171.25, respectively.
Recent News:

Several pieces of news could influence the stock's movements as well. Positive sentiments derive from Amazon's annual revenue of $540 billion and a more than 50% gain year-to-date. Yet, the stock is still considered attractively priced. Amazon also plans to expand into the veterinary telehealth sector as a move to compete with Walmart. Furthermore, Amazon's third-quarter performance is projected to gain from the AWS' portfolio strength and expanding customer base.

Prediction for Next Trading Day and Week:

Taking into account the mixed technical signals, upcoming earnings announcement, analysts' recommendations, and news, we predict Amazon.com, Inc.'s stock price to show some volatility in the short term with a slight uptrend as it moves closer to its earnings release. For October 24, 2023, the trading day could close at a range around the last close price of $126.56. For the upcoming week, it might trend closer to the 50-day moving average at $133.18, particularly with a well-received earnings report.

Final Evaluation:

Considering the strength of Amazon.com, Inc.'s fundamentals, positive news sentiments, strong annual revenue, and the upcoming earnings announcement, the potential for an increase in the stock price is predicted. Therefore, Amazon stock is evaluated as a Buy. However, investors should be prepared for potential volatility in the short term due to mixed technical signals. Long-term investors might find the current price level an attractive entry point given the bullish long-term trend and strong company fundamentals.
Check full Amazon forecast and analysis here.