Amazon's Stock: Bullish Fundamentals & News, Caution from Technical Indicators
StockInvest.us, 2 months ago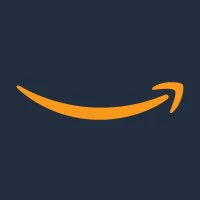 Fundamental Analysis

Amazon.com, Inc. (ticker: AMZN) is listed in NASDAQ with a market capitalization of $1.42 trillion, making it one of the high-value stocks in the market. The company boasts an outstanding share volume of 10.26 billion. Amazon's earnings per share (EPS) stand at $1.26, with a price-to-earnings (PE) ratio of 109.71, indicating a high valuation of its earnings.

In terms of analyst recommendations, a consensus of 37 out of 40 analyst votes lean towards "Buy," 3 are neutral ("hold"), and none are bearish. This indicates that a majority of analysts have bullish sentiments towards Amazon's stock.

The company's forward-looking statement includes their next Earnings Announcement, scheduled for October 25, 2023. Note that the company's performance during this period will likely impact its stock price significantly.

Technical Analysis

Amazon's latest closing price was $138.23 on September 8, 2023, marking a minor change of 0.28% ($0.38). Over the past year, the stock's price has ranged from a low of $81.43 to a high of $143.63. This indicates the stock's volatility and suggests a potential for significant capital gains.

Amazon's Relative Strength Index (RSI) is currently at 63. This suggests the stock is nearing an overbought territory implying potential downward price correction. The stock's moving averages for 50 and 200 days are $133.38 and $109.74, respectively. Currently, the stock is trading above both moving averages, signaling a bullish trend.

In the past three months, the stock has posted a Moving Average Convergence Divergence (MACD) of -0.28. The MACD, being far below the signal line, may signal a bearish market in the short-term.
From a technical aspect, Amazon's support level is set at $137.85, while the resistance level is positioned at $138.56. Any breakout from these points will determine the stock's short-term trend.

News Analysis

Over the past few days, several news items have impacted Amazon's stock performance. The market rally and Amazon's place in it have been singled out as an essential factor for traders to watch, with the company forging handles in bases. Moreover, Wall Street firm estimates suggest a significant upside potential (68%) for Amazon, highlighting efficiency as a focal point under new CEO Andy Jassy. Furthermore, reports indicate Amazon's commitment to transparency and ethics by requiring some authors to disclose the use of AI material.

Price Prediction

Despite the seemingly bullish fundamentals and news sentiments driven by institutional recommendations and potential upside projections, the near-overbought RSI position and bearish MACD signal caution for the next trading day (September 11, 2023) and the upcoming week. If the stock respects the technical support level at $137.85 and market factors remain positive, the share price could trend towards the resistance level.

Final Evaluation

Given the strengths and opportunities presented by the bullish institutional recommendations, recent news sentiments, and a substantial market capitalization, Amazon's stock seems poised for potential growth despite short-term technical indicators suggesting a possible bearish trend.

However, considering the broader picture, technical analysis, and news sentiments, investors may find it beneficial to hold the stock, especially if they are long-term investors eyeing the stated upside potential by Wall Street firms. Overall, Amazon's stock can be classified as a 'Hold' at present with potential long-term growth.
Check full Amazon forecast and analysis here.