Amazon's Stock Sees Minor Rebound as AI-Powered Alexa Gains Momentum
StockInvest.us, 2 months ago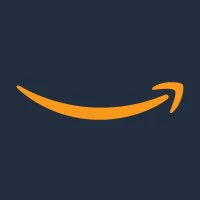 Overview

Amazon.com, Inc. (NASDAQ: AMZN) closed at $135.29 on September 20, 2023, seeing a decline of $2.34 (-1.70%) from the previous day. The company has a massive market capitalization of $1.40 trillion. The volume during the day was 42.13 million shares, below the average volume of 53.63 million.

Technical Analysis

Technically, the stock is showing a mixed trend. The Relative Strength Index (RSI14) stands at 50, indicating the stock is neither overbought nor oversold. The Moving Average Convergence Divergence (MACD) over the past three months is 1.35, a positive value, suggesting a bullish trend. The 50-day moving average ($135.32) is nearly at par with the last close price, suggesting a neutral trend. On the contrary, its 200-day moving average at $111.64 is significantly lower, indicating a bullish bias in the long term. The stock shows strong support at $134.68 and resistance at $137.85.

Fundamental Analysis

With an EPS of $1.24, Amazon has a high Price to Earnings (P/E) ratio of 109.1, suggesting that investors are willing to pay a high price for its earnings, possibly in anticipation of future growth. The DCF analysis shows a value of $140.58, which is higher than the current stock price, suggesting the stock is undervalued.

On the earnings front, the next announcement will be on October 25, 2023. The outcomes of this announcement could have a significant impact on the stock's future.

Broker Recommendations and Targets
Analyzed data shows strong favor towards buying Amazon's stock, with 37 brokerages recommending a 'Buy', 3 remaining neutral with a 'Hold', and none recommending a 'Sell'. The consensus target stands at $166.13, which shows a potential upside from the current price. Furthermore, the high target is set at $270 and the low target at $103.

Recent News and Developments

The stock has been in the news recently due to several key developments. Amazon unveiled its AI-powered Alexa, which can carry on conversations and learn about users, enhancing the product's interactive abilities. Alongside, Amazon's decisions to reverse a planned merchant fee ahead of a forthcoming FTC antitrust lawsuit have also made headlines.

Final Evaluation and Stock prediction

For September 21, 2023, considering the neutral RSI and the MACD indicating a bullish trend, and the last close price being near the support level, the stock could see a minor rebound.

For the upcoming week, the stock has the potential to move in a positive direction if the market reacts favorably to the recently unveiled AI-powered Alexa, and if overall market conditions remain positive.

Despite the short-term potential downturns due to possible legal hurdles, the stock remains a strong fundamental story given the huge market capitalization, high P/E ratio, and advancement in AI technology. Furthermore, brokers' strong 'buy' recommendation and consensus target price suggest upside potential.

Conclusion

Based on the above analysis, Amazon.com Inc. (AMZN) is categorized as a 'Buy'. While short-term turbulence might be expected due to externalities like legal issues, in the long run, the fundamental story remains strong, providing potential for considerable upside.
Check full Amazon forecast and analysis here.