Amazon's Stock Shows Strength Amidst Overvaluation Concerns
StockInvest.us, 2 weeks ago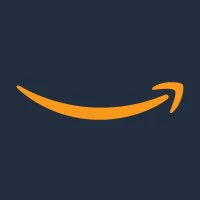 Technical Analysis

Amazon.com, Inc. (AMZN) closed the last trading session at $142.83, undergoing a slight decrease of $0.37, which represents a change of -0.26%. Analyzing the stock's movement within the trading day, Amazon's share price fluctuated between $139.53 and $143.32. When compared to the year's highest and lowest points, $147.29 and $81.43 respectively, the stock is trending closer to its annual high, showing a bullish momentum.

Examining key technical indicators, Amazon's Relative Strength Index (RSI) stands at a high 78. Typically, an RSI above 70 indicates that a stock may be overbought, suggesting the potential for a pullback or consolidation phase imminently. The 50-day moving average is set at $133.48, while the 200-day moving average is at $120.02, both below the current stock price, which usually indicates an overall upward trend.

The Moving Average Convergence Divergence (MACD), sitting at 4.16, is positive, implying that the current upward trend has strength and may continue. However, given the significant rise over a short period, caution is advisable. The Average True Range (ATR), which measures volatility, stands at $2.61. This high volatility indicates sizeable price moves could continue in the short term.

With a stop-loss suggested at $136.87, near-term support appears at $140.39, while resistance lies just above at $143.20. A breach of this resistance could open the way to higher price levels.

For tomorrow's trading day, it is reasonable to anticipate that the stock, riding on the current momentum and technical indicators, may continue an upward move, but could face resistance close to recent highs. For the upcoming week, volatility may persist but cautiously watching the RSI and MACD for signs of reversal risks will be vital.

Fundamental Analysis

Amazon's market capitalization stands solid at approximately $1.48 trillion, emphasizing its status as one of the world's largest companies by market valuation. The trading volume for the session was 49.57 million shares, slightly below the average volume of 52.45 million. This slightly lower trading volume can affect stock liquidity and price.
The earnings per share (EPS) is reported at $1.93, and the price-to-earnings (PE) ratio is a hefty 74.01, which is considerably higher than the sector average, suggesting that the stock is overvalued based on its earnings or investors expect high growth in the future. With 10.34 billion shares outstanding, Amazon's vast share base represents both stability and a limitation to explosive growth in stock value.

Analyzing the Discounted Cash Flow (DCF) valuation, which amounts to $53.76 and is far below the current trading price, one might contend the stock appears overvalued. However, analyst consensus attributes a "Buy" rating with 37 buys and only 3 holds, without any sell recommendations. The targets range from a high of $270, a low of $103, and a median of $170, suggesting room for growth from the current price level.

Recent significant news includes Amazon's decision to enter the online car sales business, indicating an expansion into a new market with the potential to disrupt traditional car sales models. This move tumbles shares of established online car sellers like Carvana and CarMax but indicates confidence in Amazon's capacity to penetrate and possibly dominate new markets with its logistical prowess and vast customer base. Such expansion could dramatically impact Amazon's revenue streams but involves risks associated with entering the competitive automotive industry.

The news could serve as a catalyst for short-term speculation and drive trader sentiment. However, with such innovations not set to begin until 2024, the long-term effect on the fundamental valuation of the stock will hinge on execution and market reception.

Overall Evaluation and Stock Recommendation

Considering both the technical and fundamental analysis, Amazon's stock exhibits strength in its upward momentum as demonstrated by recent price action and strong performance against moving averages. However, the high RSI indicates potential short-term overvaluation, suggesting a pullback might be imminent. Meanwhile, fundamentally, the company's continuous expansions into new markets demonstrate growth potential, but their PE ratio indicates a premium price based on earnings.

Thus, the stock could be categorized as a "Hold" for those who already possess shares, as profit-taking may be prudent given the recent run-up and technical signals of possible overvaluation. For potential investors, heightened caution is advised given the overbought conditions, and they might look for more attractive entry points, possibly after a price correction.

Nevertheless, Amazon's solid market position, future revenue growth prospects with its new venture into auto sales, and strong analyst consensus suggest that there are long-term positive fundamentals at play as
Check full Amazon forecast and analysis here.