Amazon's Technical Analysis and Fundamental Outlook Suggest Bullish Trend and Undervaluation
StockInvest.us, 2 months ago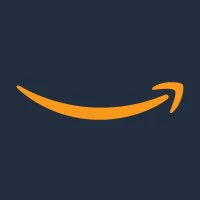 Company Overview

Amazon.com, Inc. (AMZN), traded on the NASDAQ, is a global titan dominating various sectors, notably e-commerce and cloud computing. As of September 12, 2023, it had a market capitalization of $1.46 trillion with 10.32 billion outstanding shares.

Technical Analysis

On the technical front, Amazon's last close was at $141.23, with a change of -$1.87 (-1.31%). Its day's high was $143 and the low was $140.61. The company's 52-week high and low stand at $143.63 and $81.43 respectively. Amazon's trade volume for the day was 40.69 million, which is below the average volume of 53.37 million.

The stock's Relative Strength Index (RSI14) is at 65, indicating neither overbought nor oversold conditions. Its 50-day moving average stands at $133.86, while the 200-day moving average is at $110.22. With the current pricing above both these averages, it shows an overall bullish trend.

However, the MACD (3-month) is -0.46, indicating a bearish signal. The ATR (average true range) is 2.28, indicating the stock's volatility. The support and resistance levels are at $139.57 and $142.22 respectively.

Fundamental Analysis

Amazon has a trailing PE ratio of 108.64, which may be perceived as a premium compared to the average sector, indicating market expectations of high future growth. The EPS is $1.30. The company's earnings announcement is slated for October 25, 2023.

The discounted cash flow (DCF) valuation is $146.52, which suggests the stock is slightly undervalued.

Analyst Predictions and Consensus
The analyst consensus is a "Buy" with 37 buy ratings, 3 hold ratings, and no sell or strong sell ratings. Price targets range from $103 (low) to $270 (high), with a consensus target of $165.33 and a median target of $162.

Recent News and Developments

Recently, Amazon has made significant strides. It announced a $440 million investment into its delivery service partner program. This move is seen as a step towards augmenting its last-mile delivery capabilities and providing better service to customers.

In further developments, Amazon has introduced a comprehensive set of supply chain services for sellers, aimed at streamlining product movement. This service launch, termed "Supply Chain," highlights Amazon's intent to broaden its service ecosystem and create a more integrated platform for third-party sellers.

Short-term prediction

Bearing recent developments and price momentum in mind, the stock price for the next trading day, September 13, 2023, could hover around the day's resistance level of $142.22.

The prediction for the upcoming week

Given the company's continued expansion moves and upgrades to its supply chain, the stock price could move closer to the DCF valuation of $146.52 in the coming week.

Final Evaluation

Considering Amazon's robust technical indicators, upward trends, undervalued DCF, coupled with strong future growth expectations and recent positive developments, the stock is a 'Buy.' However, investors are advised to keep a close eye on market trends and company news. The investment remains subject to market risks and volatility inherent in the stock market.
Check full Amazon forecast and analysis here.