Amazon's Technical and Fundamental Analysis Point to Bullish Outlook
StockInvest.us, 3 weeks ago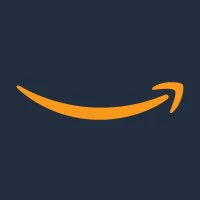 Technical Analysis

As of the close on November 7, 2023, Amazon.com Inc. sees a relatively positive picture in terms of its technical indicators. The stock closed at $142.71, 2.13% higher than the previous trading day, reflecting a continuous upward trend. The 50-day moving average stands at $132.70, while the 200-day moving average is at $118.72, suggesting a bullish market in the short and long term. The MACD (3-month) of 0.31 and the RSI14 of 69 hints at a strong momentum but also a potential overbought condition that may bring a short-term correction.

Fundamental Analysis

Amazon boasted a market capitalization of approximately $1.46 trillion as of the last close, a testament to its vast size and influence in its respective markets. It reported an EPS of $1.93 and held a somewhat hefty P/E ratio of 73.45, suggesting that investors are willing to pay premium prices for its shares.

A recent noteworthy strategic move by Amazon, as reported on November 8, 2023, includes its decision to offer primary care services to Prime members through its healthcare arm, One Medical. Furthermore, entering the AI market could provide significant potential for growth and help diversify its already broad product portfolio.

Analyst Consensus and Predictions
The consensus among analysts seems to be a 'Buy', however, the sentiment lacks strong convictions as there are zero 'strong buys'. The target stock price among most is $170, higher than the current level, suggesting further potential for growth. On the lower side, the minimum target price stands at $103, indicating that the market bears some inherent risk and uncertainty.

Earnings Announcement and DCF Analysis

The Discounted Cash Flow (DCF) valuation stands at $147.05, suggesting that the stock is slightly overvalued compared to its intrinsic value. The next earnings announcement will be on January 31, 2024, which could be a key event that could affect the stock's performance.

Prediction for Next Trading Day and Week

Given the technical indicators and positive news surrounding the company, it is predicted that Amazon's stock may see bullish behavior in the next trading day and the upcoming week. However, with an RSI of 69, the stock sits close to the overbought zone, implying possible minor corrections in the short run.

Evaluation & Recommendation

In conclusion, taking into account current technical and fundamental indicators, alongside the consensus among analysts, Amazon's stock can be categorized as a 'Buy'. The company's strategic initiatives and potential for growth position it on a potentially positive trajectory. However, investors should exercise caution due to inherent risks, its high P/E ratio, and the stock's proximity to overbought conditions.
Check full Amazon forecast and analysis here.