AMC Entertainment Stock Analysis: Overbought with Negative Fundamentals
StockInvest.us, 1 month ago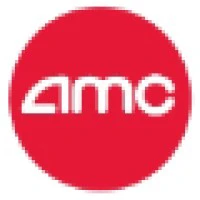 Technical Analysis

AMC Entertainment Holdings, Inc., with ticker AMC, closed at $10.42 on October 11, 2023, representing a 5.04% increase from the previous closing. The intra-day trading price ranged from a low of $9.81 to a high of $10.52. Compared to the year's high and low ($91.5 and $7.05 respectively), the closing price is a little closer to the year's low.

The volume of shares traded on October 11 was 22.87 million, which is higher than the average volume of approximately 16.94 million. The high trading volume could suggest a high level of investor interest.

AMC's Relative Strength Index (RSI) is 79, indicating that the stock is currently in overbought territory and could be due for a pullback. The stock's Moving Average Convergence Divergence (MACD), a momentum oscillator, is -0.63 for the past 3 months, suggesting that the stock may be on a downward trend.

The stock is trading substantially below its 50-day moving average (20.40) and the 200-day moving average (42.65), further supporting the view of a bearish trend.

The Average True Range (ATR) stands at 11.83, indicating high volatility.

Fundamental Analysis
AMC Entertainment has a market capitalization of $2.07 billion indicating the company's total dollar market value. The negative earnings per share (EPS) of -6.79 and a negative price to earnings ratio (PE) -1.53 raises concerns about the organization's profitability.

The consensus analyst opinion is "Sell" with 3 recommending sell, 2 on hold and only 1 each on buy and strong buy. The consensus target price for the stock is $19.

AMC Entertainment has outstanding debt and cash problems which pose serious challenges to its financial health and recovery. High dependence on the movie industry and the nature of movie releases introduce opportunities and also risks. It has been noted, though, that the movie theater chain has possible strategies to reduce its debt if the macroeconomic conditions remain favorable. The increment in attendance and the release of Taylor Swift's movie may potentially generate positive momentum for the stock. However, AMC's high debt level and liquidity issues remain a concern. Investors, therefore, must watch out for improvements in the company's cash flow for a sustainable turnaround.

AMC's discounted cash flow (DCF) stands at 11.02, which is slightly above its current trading price, indicating that AMC may be undervalued, suggesting a potentially good buying opportunity from a value investment perspective.

Taking the news analysis, technical and fundamental factors into account, a negative earnings per share, high debt level and the recommendation of analysts points towards a cautious view for AMC Entertainment's stock for the next trading day on October 12, 2023, and for the upcoming week.

Conclusion

Based on the above analysis, AMC Entertainment is categorized as a "Sell". Although there are positive developments on the horizon, such as the release of Taylor Swift's concert film, and possible strategies to reduce debt, the financial signs currently point towards caution. Given the overbought RSI, the stock's current trend of trading below the moving average lines, and its negative earnings per share, investor caution is advised.
Check full AMC Entertainment forecast and analysis here.