AMC Stock Faces Bearish Trend and Negative Sentiment Amidst Technical Analysis
StockInvest.us, 2 months ago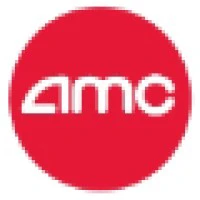 Technical Analysis

AMC Entertainment Holdings, Inc. (AMC) closed at 8.14 USD on September 14, 2023, marking a 1.21% decrease. The technical indicators outline a sobering picture for AMC's performance. The stock's RSI14, at 28, implies oversold conditions, which could either point to a price reversal in the near term or further decreases if the selling pressure continues.

The 50-day moving average is 33.87, while the 200-day moving average is more zealous at 47.62. This divergence suggests a medium to long-term bearish trend, as the moving averages are significantly above the current price. The Average True Range (ATR) at 33.94 reflects high volatility, which poses increased risks for investors.

The MACD (3-month) is at -15.03, implying bearish momentum. The stock is trading near its support level of 8.12, but resistance is near at 8.24. A breaking or bouncing back could occur from these levels.

Fundamental Analysis

AMC Entertainment holds a market cap of $1.32 billion, with 158.36 million shares outstanding. The company's EPS stands at -5.67, which, compared to the current price, results in a PE ratio of -1.47. This negative PE ratio reflects the fact that the company currently has negative earnings.

AMC recently announced that it raised more than $325 million in a stock sale, which will be used to shore up its struggling finances. As they're planning to unveil more commercial food products following the success of their retail popcorn offering, it indicates the company's initiative to diversify revenue sources apart from its core business.

However, the bearish consensus among analysts, with three sells and only one buy and one strong buy, could deter potential investors. AMC's high consensus target price of $19 is a stark contrast from the last closing price of $8.14, hinting at an overly optimistic outlook among some analysts.
News Impact and Sentiment Analysis

The sentiment surrounding AMC is fairly negative, with some sources referring to it as a strong sell, pointing out that this may be the beginning of the end for AMC and meme stocks. Despite the recent announcements by CEO Adam Aron about new products, there seems to be skepticism among investors about the company's path forward.

Short-term Outlook

Given the overwhelmingly bearish sentiment and technical signals, the outlook for AMC stock on the next trading day, September 15, 2023, seems pessimistic. It may trade near or below the support level of 8.12 unless there's substantial positive news or market sentiment shift.

Long-term Outlook

While diversification strategies may improve AMC's long-term outlook, the upcoming earnings announcement scheduled for November 6, 2023, will likely significantly influence investor sentiment and the stock's direction. A failure to deliver promising results may steepen the sell-off.

Conclusion

At this juncture, less risk-averse investors could consider holding the stock to see how upcoming strategies and announcements unfold. However, considering the considerable bearish signals and negative sentiment, it could make sense for more risk-averse investors to sell. There's a lack of compelling evidence for a 'buy' decision given the company's high volatility and the deeply entrenched bearish sentiment among investors and analysts. The company may need to provide more concrete evidence of its sustainable recovery or profitability to attract more buying interest.
Check full AMC Entertainment forecast and analysis here.