AMC Stock Faces Uncertain Future Amidst Disappointing Financials and Bearish Predictions
StockInvest.us, 1 month ago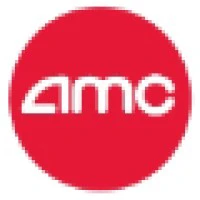 Fundamental Analysis

AMC Entertainment Holdings, Inc. (Ticker: AMC) is a company currently trading on the NYSE with a last close price of $9.96 on October 30, 2023. The company has an unattractive market cap of 2.10 billion and an average trading volume of 20.06 million.

In the past, AMC has reached a year high price of $91.50 and a year low price of $7.05. However, it seems AMC is now in a downtrend with its 50-day moving average at $10.30 and 200-day moving average at $40.36, both higher than the last close price.

The company's earnings per share (EPS) stands at -$5.74, which indicates the company is not profitable at the moment, and this is reflected in a negative PE ratio of -1.84. The negative EPS and PE ratio do raise some concerns about the company's financial health and prospects.

The company has an RSI14 score of 50, which is neutral. It is neither overbought nor oversold, and this suggests uncertainty about the company's future trajectory.

AMC's upcoming earnings announcement is on 11/08/2023, and this could cause significant price movement, depending on the reported financial results.

In terms of price predictions, the market analysts seem to have a rather bearish view on AMC. Most of them hold a "Sell" consensus, while others voted for "Hold" and a few for "Buy". The DCF method gives an intrinsic value of $11.18 per share, which is higher than the current price but still well below the year high.

Technical Analysis

From a technical perspective, AMC shares trade between a support level of $8.62 and a resistance level of $10.91. An Average True Range (ATR) of 9.49 suggests a significant price volatility. The MACD, a momentum oscillator, is at 0.72, indicating a possibility of upward momentum.
The interesting aspect here is the volume. While the trading volume of 14.71 million shares is still pretty significant, it is less than the average 20.06 million shares, suggesting decreased investor interest.

News Analysis

Recent news announcements suggest increased interest in the movie theater industry. AMC has found success with specialty events like the Taylor Swift concert film and is planning to continue this trend with the upcoming Beyoncé film. It's also noted that AMC is included on an investor watchlist of promising stocks for an uncertain economic scenario.

While this news is encouraging, it is also noteworthy that those gains are tied to singular events (like a popular concert or film release) rather than sustained operational performance, which can indicate inconsistency and unpredictability in revenues.

Predictions

Considering the technical and fundamental analysis, for the next trading day (October 31, 2023), the stock price might experience slight fluctuations due to the neutral RSI, mixed consensus among market analysts, and the upcoming earnings announcement.

For the upcoming week, the stock performance largely depends on the earnings report scheduled for release on 11/08/2023. A positive report could lead to a short-term surge in the stock price, while a disappointing report could drag the price further down.

Evaluation

Given the company's unfavorable financial indicators, the consensus of "Sell" by market analysts, and the fact that the apparent resurgence of the company is tied to unsustainably high-profile releases, AMC is evaluated as a "Sell". The evaluation suggests that the expected downside risks outweigh the potential upside at this moment. However, investors with a higher risk tolerance or a long-term perspective may consider holding or even buying during lows if they believe in the turnaround potential of AMC driven by its focus on high-profile movie and concert releases.
Check full AMC Entertainment forecast and analysis here.