AMD Stock Shows Bearish Trend Below Moving Average, Potential Buy Opportunity - Analysts Recommend Buy
StockInvest.us, 2 months ago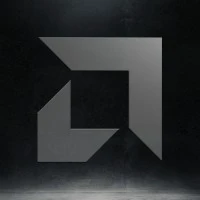 Introduction

Advanced Micro Devices, Inc. (AMD) is a globally recognized company operating on the NASDAQ exchange, specializing in semiconductors. It experienced a 2.20% increment in its stock price on the last trading day, closing at $98.07 on September 27, 2023.

Technical Analysis

On a technical perspective, AMD's recent close was below its 50-day moving average of $107.39, indicating a bearish trend in the short term. The 200-day moving average stands at $95.60, which shows a bullish trend in the long term. Despite the recent bullish movement, the Relative Strength Indicator (RSI) sits at 30. This indicates the stock may be entering oversold territory and could present a potential buy opportunity for investors looking to take advantage of an expected price bounce.

The Average True Range (ATR) stands at 3.89, indicating high price volatility. The Moving Average Convergence Divergence (MACD), calculated for 3 months, is -1.27, suggesting a bearish signal. However, the market shows support for the stock at $97.38.

Fundamental Analysis

AMD's market cap stands at $167.46 billion, further exacerbating the stock's weight within its industry. However, the shares outstanding currently stand at a significant 1.62 billion, indicating a broad distribution of the equities and, potentially, a shallow float. Despite a relatively high quantity of shares, the volume traded (43.02 million) was less than the average volume (59.37 million), suggesting less interest from traders. AMD's earnings per share (EPS) is at -$0.04, indicating net losses in the recent quarter. This negative EPS led to a PE ratio of -2591.25, which implies perilous earnings growth.

Analyst Recommendations and News
Analysts are in consensus with the stock being labeled as a "Buy," with overwhelming 24 recommendations for "Buy," one for "Strong Buy," and three for "Hold." Such a skewed consensus leans heavily towards a generally positive outlook for the stock. The analysts' target prices range from $65 (low target) to $225 (high target), with a median of $108 and a consensus of $118.77.

Reviewing the recent news, AMD's mention as an artificial intelligence (AI) competitor is noteworthy. Additionally, mentions of AMD as an "oversold stock" that's currently trading below its actual value forecast an upcoming potential positive tread, as the market usually corrects such situations over time.

DCF Analysis

The discounted cash flow (DCF) analysis, an evaluation method used to determine the future value estimate of an investment based on its expected cash flow, indicated a calculated value of $106.73. It provides an insight that the stock is currently undervalued based on the expected future cash flows of the company.

Predictions and Valuation

Based on the data and trends, a potential bounce back is likely for the next trading day (September 28, 2023) due to the oversold RSI signal. However, in the upcoming week, the stock price might continue to approximate its 200-day moving average, suggesting it might hover around $95-$100 range.

Conclusion

Taking into account the technical indicators, the stock appears oversold. The bullish long-term 200-day moving average trend, coupled with analysts' consensus indicating a "Buy," could mean the stock has potential. However, the company's negative EPS brings in some concerns about the company's profitability. Therefore, the final recommendation for AMD's stock would sit between a Hold and a Buy. Investors should be cautious and keep observing the market trends for any changes that could affect the stock's future performance.
Check full Advanced Micro Devices forecast and analysis here.