AMD Stock Shows Potential Growth with AI Investments and Positive Analyst Sentiment
StockInvest.us, 1 month ago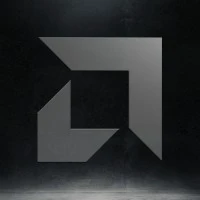 Fundamental Analysis

Advanced Micro Devices, Inc. (AMD) is a NASDAQ listed company that specializes in the development of computer processors and technologies. The company's latest close price, recorded on October 11, 2023, was at $108.31 with a small decline of 0.64%, resulting in a $0.70 decrease from the previous trading day. Over the span of the past year, the stock reached its peak at $132.83 and hit a low at $54.57. The overall market capitalization stands at $175 billion.

In terms of earnings, the company's Earnings Per Share (EPS) stands at -$0.04 with a high PE ratio of -2707.75, indicating the company is not currently profitable. This should be taken into consideration by prospective and existing investors. The number of shares outstanding is approximately 1.62 billion.

Analyzing recent news, AMD has been investing in the development and expansion of its AI technologies. Recent acquisitions such as Nod.ai demonstrate a strategic move to strengthen the company's AI software capabilities, which has received positive remarks from industry leaders, such as Microsoft's Chief Technology Officer.

Moreover, the analyst consensus marks AMD as a "Buy" with 24 votes for "Buy", 3 for "Hold" and none for "Sell", showcasing a rather positive sentiment towards the company's stocks. The consensus target price stands at $118.77 with target highs and lows placed at $225 and $65 respectively.

The upcoming earnings announcement scheduled for 10/30/2023 should be observed, as it may represent a potential catalyst that could impact the stock price significantly.

Technical Analysis
The stock's latest Relative Strength Index (RSI14) stands at 74, which typically indicates overbought conditions and could suggest a potential future price correction. This signal, however, should be interpreted cautiously as it does not guarantee a reversal.

The Moving Averages (MA) present a bullish sentiment as the stock price is currently above both the 50-day MA ($105.97) and the 200-day MA (97.25), suggesting an upward trend.

The MACD (3-month) is indicated at -2.47, displaying a bearish divergence that signals a potential decrease in momentum. The volatility can also be deduced from the Average True Range (ATR) which currently stands at 3.51.

The immediate support and resistance levels are placed around $106.59 and $109.35, respectively. Breaking beyond the resistance level could accelerate the stock's upside potential, while falling below the support level might lead to further declines in the coming days.

Price Predictions and Final Evaluation

Given the indicative numbers and the recent news, it is expected that the stock's performance will remain strong, especially with the ongoing interest in AI technologies and the imminent earnings announcement. Assuming the market conditions remain stable, a more upward trend is expected for the next trading day and the upcoming week, potentially pushing the stock price close to its median target price, around $108.

However, the overbought RSI and the negative MACD suggest cautiousness, as short-term corrections might take place.

Finally, considering the technical and fundamental analysis alongside the strategic business decisions taken by AMD, an overall "Hold" designation seems appropriate for the stock in the short-term, as the overbought scenario might lead to corrections. Over the medium to long-term, the stock can be considered a "Buy" as investments in AI technology show promise and the business actions suggest a commitment to continuous growth. However, investors should regularly monitor market trends, news, and other related economic prospects to adjust their strategy accordingly.
Check full Advanced Micro Devices forecast and analysis here.