Apple Inc. (AAPL) Shows Potential for Long-Term Hold and Short-Term Buy Opportunity
StockInvest.us, 1 month ago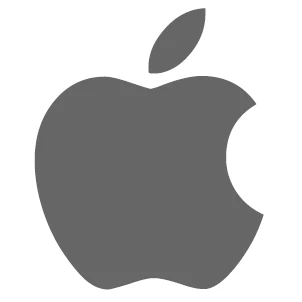 Introduction and Summary of Data

Apple Inc. (AAPL), listed on the NASDAQ, had its last close on October 25, 2023, at $171.1 with a volume of approximately 33.72 million shares which is lower than its average volume of 58.47 million shares. The day's price ranged from a low of 170.65 to a high of 173.06, with a change of -2.34 (-1.35% decrease). Currently, Apple's market cap is around $2.60 trillion.

Technical Analysis

Looking at such indicators as the Relative Strength Index (RSI), Moving Averages, Average True Range (ATR), and the Moving Average Convergence Divergence (MACD), Apple's stock performance appears to be under pressure. The RSI is currently at 39, which generally suggests its recent performance is below average and could be seen as oversold.

The 50-day moving average of $177.21 is currently above the price, indicating an ongoing downward trend. The 200-day moving average, a longer-term barometer of a stock's trajectory, is $170.17 which could be providing support. The MACD (3-month) stands at 1.35, potentially implying an upcoming bullish trend.

The ATR of $1.85 indicates the stock has experienced low levels of volatility. With supports and resistance levels identified at $170.69 and $177.97, respectively, the Tech giant's stock may continue to trade within this range in the coming sessions unless market conditions or news significantly shift sentiment.

Fundamental Analysis
Apple is trading at a PE ratio of 27.91, slightly inexpensive compared to some of its peers. Its EPS stands at $5.96. With roughly 15.63 billion shares outstanding, its earnings yield is satisfactory. The stock's target high and low for the year are $240 and $110 respectively with a consensus median of $195, signaling potential for decent upside. Currently, analysts' opinions are favorable towards buying with 23 buys and 9 holds, contentious with just one sell.

Recent News

Recently, there are reports suggesting that Apple is broadening its business scope into profitable sectors that are less susceptible to economic downturns. Still dominated by hardware sales, the pivot to software and services is expected to create further value in the long term. Warren Buffett has shown increased faith in Apple, solidifying it as a robust long-term investment for Berkshire Hathaway, a signal to investors about its potential. Oppositely, sector-wide downtrends in big tech and potential rivalry concerns with Google may offset Apple's gains but these do not discount the company's market leadership and strong financial position.

Predicted Performance

For the next trading day, Apple, being quite close to its 200-day moving average financial analysts forecast that the price might bounce off this level and potentially climb higher with an added boost from the positive MACD reading. In the coming week, analysts predict a perspective that shares could trade within the support and resistance range, but positive market sentiment and strong underlying fundamentals could push the price closer to the 50-day moving average.

Final Evaluation

In view of the technical and fundamental analysis and recent news, Apple Inc. (AAPL) seems stronger for a long-term hold with a possibility of a short-term buy opportunity. The stock's solid fundamentals, mixed technicals, and current valuation coupled with its strategic market maneuvers and strong investor sentiment make it an attractive investment proposition at current levels. However, potential investors and existing shareholders should monitor market conditions and financial news, as well as the company's quarterly earnings announcement on 11/02/2023 for more insight into its financial health.
Check full Apple forecast and analysis here.