Apple Inc. (AAPL) Shows Strong Fundamentals and Technicals, Classified as a Buy
StockInvest.us, 1 month ago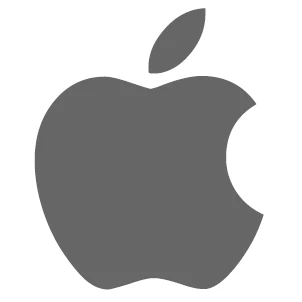 Fundamental Analysis

Apple Inc., listed on the NASDAQ and trading under the ticker AAPL, is currently a significant player in the technology and consumer electronics industry. As of the last close on October 6, 2023, the stock price stands at $177.49, reflecting a respectable 1.48% increase when adjusted for the day's change. Market capitalization, relevant to measure the company's size, is phenomenal at around $2.77 trillion.

AAPL's Price-to-Earnings ratio (P/E Ratio) is at 29.78, which is somewhat high compared to the industry average. The P/E ratio, in this case, suggests that investors are expecting higher earnings growth in the future compared to other companies in the broad market. The earnings per share (EPS) is listed as $5.96, an indicator of the company's profitability.

Regarding consensus stock recommendation data, the majority of the analysts currently give AAPL a "Buy" rating, with 22 analysts suggesting a "buy," 10 signaling a "hold," and only one analyst recommends a "sell." The target high and median projected prices for AAPL are $240 and $195 respectively, both of which are substantially higher than the current stock price.

In terms of upcoming events, the next earnings announcement is expected on October 25, 2023. Investors and analysts will be watching this date closely, as the disclosed earnings and guidance can significantly impact the stock price. Based on the discounted cash flow (DCF) technique, a valuable tool in estimating intrinsic values, the fair value of AAPL is estimated to be roughly $178.94, indicating that the stock is currently slightly undervalued.

Technical Analysis

Apple's technical analysis provides useful insight into the stock volatility and trajectory. The 50-day moving average stands at $179.70, while the 200-day moving average remains at $166.89, demonstrating a bullish medium-term trend for the stock.

The Relative Strength Index (RSI), used to measure momentum and price strength, is currently set at 49, indicating the stock is neither overbought nor oversold.

Muscling through its resistance level at $177.56 is an objective for AAPL in the short term. Meanwhile, the support level remains at $176.3, serving as a price floor and potential bounce-back point.
The MACD, serving as a trend-following momentum indicator, is currently at -3.84. A cross over the signal line might be the hint for a bullish signal, and hence something to be watched closely.

Recent News and Developments

News and updates concerning AAPL have a significant role in affecting investor sentiment and stock performance. Recently, concerns have been raised regarding the company's dependence on upgrades catching on to maintain its performance.

Complementarily, Apple's gaming sector appears to be significantly profitable, and it's set to benefit from Microsoft's pending acquisition of game developer Activision Blizzard. Furthermore, CNBC commentator and Mad Money TV show host Jim Cramer urged investors to buy AAPL stocks, giving it a promising endorsement.

However, Apple's announcement regarding its new carbon-neutral product line could be a double-edged sword, with both potential praise and backlash from different segments of the market. Further, Apple faces potential fines in South Korea for supposedly infringing in-app billing laws, a factor that might cause some unease among investors.

Stock Prediction and Final Evaluation

Considering both fundamental and technical factors, along with recent news, for the next trading day on October 9, 2023, the stock price prediction falls slightly upwards, heading towards its computed fair value through DCF analysis, with the expectation to trade closer to $178.94.

For the week ahead, the stock price could potentially face minor volatility with the upcoming earnings announcement. Keep a close eye on strong resistance and support levels.

Given the strong financials, majority analyst recommendation for "Buy," the potential for increased profitability in the gaming sector, and technical indicators leaning towards steady momentum, Apple Inc. (AAPL) is thus classified as a Buy. The decision to classify it as a "Buy" is predominantly due to its undervaluation as per the DCF model and its consistent growth prospect driven by diversified product lines.

It's essential to keep track of related news and announcements which may impact investor sentiment and the stock's financial performance for a better-informed decision.
Check full Apple forecast and analysis here.