Apple Inc. Shows Promising Potential in Fundamental and Technical Analysis
StockInvest.us, 2 months ago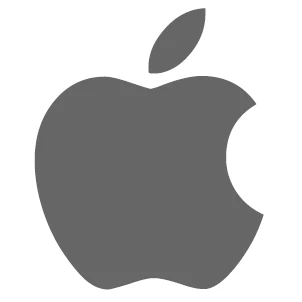 Fundamental Analysis

Apple Inc. (AAPL on NASDAQ) closed at $171.21 on September 29, 2023, a slight change of only 0.30% which accounts for a $0.52 difference. Over the year, Apple's stock saw a low of $124.17 and a high of $198.23. With a market cap of $2.68 trillion, Apple's stature in the tech industry remains uncontested.

Apple has a robust earnings per share (EPS) of $5.96 which is an important indicator of the company's profitability. Combining this with a price-to-earnings (PE) ratio of 28.73, it would seem that investors are willing to pay a high price due to the perceived future potential of the company.

Analysts' expectations vary with a low target price of $110 and a high of $240. The consensus target however stands at $189.18, which represents a potential upside from the last close price.

This is further cemented by recent news indicating that Apple could be one of several "S&P 500 Stocks Set to Explode Higher" and one of the 'smart money' stocks. It's also important to note that Apple's financial strength, combined with its competitive advantages, has been highlighted in analyses comparing Apple to competitors such as Alphabet, Microsoft, Samsung, and Amazon, thus solidifying its essential role within certain portfolios.

Apple's position is further reinforced with 22 analysts recommending a 'Buy', 10 advising 'Hold' and only 1 suggesting 'Sell', giving an overall consensus rating of 'Buy'.

On a more critical note, Apple recently acknowledged issues with app software causing some iPhone 15 models to heat excessively. While this has stirred some concerns, the company is proactive and plans to address these through a software update.

Technical Analysis
In technical terms, Apple's 50-day moving average at $181.27 is higher than its current price, which generally suggests a bearish trend. Also, its 200-day moving average stands at $166.22, which is lower than the current market price implying that in the long term, the stock has been performing well.

The MACD (3-month) value is -2.59 suggesting a bearish trend which typically signifies a short-term downward momentum for the stock. RSI (Relative Strength Index) stands at 34, nearing the oversold territory. Such a low RSI potentially indicates that the stock might be undervalued and due for a rebound.

The average volume is considerably higher than the volume of the last traded day at 10.26 billion compared to 49.15 million, implying the stock may be in a calm phase.

Apple's stock has key resistance at the $177.56 level. If the stock can break this level, it has the potential to return to its 50-day moving average price. On the downside, primary support lies at $170.69.

Price Prediction

Taking into account the overall analysis and forthcoming earnings announcement on October 25, 2023, the stock price may experience an upwards correction with a probability to exceed the analyst target consensus price of $189.18 in the coming week. The Discounted Cash Flow (DCF) model also confirms this theory, giving a forecasted value of $172.66.

Final Evaluation

Combining both fundamental and technical indicators, along with recent news on both positive and potentially negative impacts, the outlook of Apple Inc. seems cautiously optimistic. Thus, the recommendation is a 'Buy', considering its potential for further growth and the forthcoming reaction to the anticipated earnings announcement. This investor interest is also echoed in the analyst consensus.

However, it is advised to keep an eye on the mentioned overheating issues and its potential impact on Apple's reputation and future iPhone sales, and to closely observe trends and patterns following the release of the earnings report.
Check full Apple forecast and analysis here.