Apple Inc. Stock Analysis: Mixed Momentum and Bullish Outlook
StockInvest.us, 2 months ago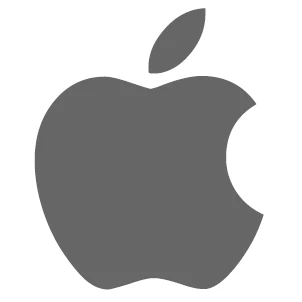 Introduction

Apple Inc. (NASDAQ: AAPL) is a notable player in the technology sector, widely recognised for its dominance in the premium smartphone market. The company's most recent closing stock price on October 2, 2023, stood at $173.75, reflecting a 1.48% rise or a $2.54 increment from its previous close.

Technical Analysis

From a technical analysis viewpoint, Apple's Relative Strength Index (RSI14) stands at 45, suggesting the stock is neither overbought nor oversold. The Stock's Moving Average Convergence Divergence (MACD) over a 3-month period recorded a value of -3.05, depicting a bearish trend. However, the stock price is currently trading above its 200-day moving average of $166.22 and below its 50-day moving average of $181.26, suggesting somewhat mixed and volatile momentum.

Apple's shares have fluctuated between a 52-week low of $124.17 and a high of $198.23. Currently, analysts identify a support level closer to the lower end, at $171.96, and a resistance level on the higher end at $177.56.

Average trading volumes are a key indicator of stock's liquidity and investor interest. Apple's last recorded trading volume was 50.90 million shares, less than the average volume of 58.03 million shares. The lower trading volumes could suggest less investor interest in the stock recently.

Fundamental Analysis

Apple's market capitalization stands at a colossal $2.72 trillion, making it one of the world's largest publicly-traded companies. With an earnings per share (EPS) of $5.96, Apple's PE ratio, a key metric for valuing a company, stands at 29.15, suggesting it might be slightly overvalued compared to the industry average.
The company's growth is projected to be robust due to its aggressive pricing strategy and presumed dominance in the premium smartphone sector. This factor, coupled with a Discounted Cash Flow (DCF) valuation at $175.20, supports a bullish view on Apple, inspite of the slight overvaluation.

Analysts' estimates for Apple's stock lean towards a 'Buy' consensus, with 22 recommending 'Buy', ten 'Hold' and one 'Sell'. The target forecasts range from a low of $110 to a high of $240, with a consensus median at $195 and average at $189.18. The high figures indicate the potential for a remarkable upside.

Recent News & Sentiment

The news sentiment surrounding Apple is largely mixed. On the positive side, Apple's premium smartphone dominance continues, driving its growth even during slowed global smartphone market growth. Furthermore, an analyst initiates coverage with a valuation of $178.93 and a 'Buy' rating. However, concerns about overheating iPhone 15 models present potential headwinds, although Apple is already working on a software fix.

Prediction

Based on the above information, for October 3, 2023, the possibility of the stock price moving towards the $175.20 (DCF valuation) or above seems plausible, considering the current market conditions and company fundamentals. For the upcoming week, the stock could see an upward trend, given the prevailing 'Buy' consensus among analysts and the approach of its earnings announcement on October 25, 2023.

Final Evaluation

In view of the technical and fundamental analysis and recent news sentiment, the report concludes with a 'Hold' recommendation for Apple's stock for investors with a long-term horizon. Despite some existing concerns, such as the new iPhone's overheating issue, Apple's consistent dominance in the premium smartphone market and resilient growth projections provide a positive outlook. However, given the slightly overvalued position, caution is advised for short-term investors.
Check full Apple forecast and analysis here.