Apple's Stock Expected to Face Short-term Downward Pressure but Maintain Long-term Bullish Trend
StockInvest.us, 1 month ago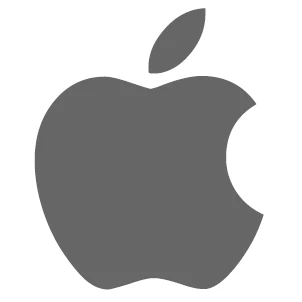 Company Overview

Apple Inc. (AAPL), traded on NASDAQ, is a renowned global leader in technology. It is most recognized for its range of products such as the iPhone, iPad, Mac computers, and software services. As of October 3, 2023, it recorded a closing price of $172.4 per share, declining $1.35 or 0.78% from the previous trading day.

Technical Analysis

Apple's 14-day Relative Strength Index (RSI) stands at 46, signifying a balance between buying and selling pressures. In the context of moving averages, Apple appears to be trading below its 50-day average of $180.91 but well above its 200-day average of $166.36. This signals a bullish trend in the long term but shows signs of a possible short-term bearish trend.

The Moving Average Convergence Divergence (MACD) is registering at -3.39, indicating a potential bearish trend. The Average True Range (ATR) stands at 2.04, reflecting moderate market volatility.

Looking at support and resistance levels, the company's shares sit just above a support level of $171.96 but below the resistance level of $177.56.

Fundamental Analysis

Apple's market capitalization amounts to approximately $2.70 trillion, highlighting its substantial size and influence in the global market. The volume of shares traded on the last market day was roughly 47.64 million, slightly lower than the average volume of 58.36 million shares.

The current Earnings per Share (EPS) stands at $5.96, and the current Price-to-Earnings (P/E) ratio is 28.93. The relatively high P/E ratio could suggest that investors expect future earnings growth.
The stock's discounted cash flow (DCF) is $173.85, slightly higher than the current price, indicating a potential undervaluation.

The consensus for AAPL among analysts appears to be a "Buy", with 22 recommending "Buy", 10 advising to "Hold", and only one suggesting "Sell". The target consensus for AAPL's stock price falls at $189.18, with a high target of $240 and a low target of $110, showing promising upside potential.

News Impact

Recent news suggested Apple has fortified balance sheets, a strong indicator of the company's ability to weather financial downturns and pursue growth opportunities, boosting investor confidence. Besides, Apple has required all new apps in its China App Store to provide proof of a government license, indicating adherence to the local regulations and potentially securing its market position in China.

Stock Performance Prediction

Based on the technical and fundamental data, it is expected that AAPL's stock price might see some short-term downward pressure but maintain a generally bullish trend in the long run. As such, the stock price for the next trading day, October 4, 2023, could potentially reflect a slight decrease.

For the upcoming week, notwithstanding short-term fluctuations, the price could stabilize and start an upward trend, considering the overall fundamental strength and bullish analyst consensus.

Evaluation

Considering Apple's solid market position, its strong balance sheets, and the generally positive recommendation from analysts, AAPL is considered a "Hold". While the stock may yet see some short-term volatility, holding the stock could potentially yield a profitable outcome over the longer term due to anticipated future growth.
Check full Apple forecast and analysis here.