BABA's Mixed Picture: Hold Recommendation amid Short-Term Headwinds and Long-Term Potential
StockInvest.us, 2 weeks ago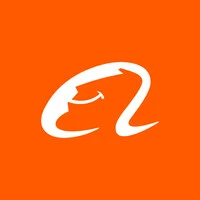 Technical Analysis

Alibaba Group Holding Limited (BABA) closed the last trading session at $77.60, experiencing a decline of 1.91% from the previous close. The stock's price varied between $76.75 and $78.47 during the day. Notably, this movement is within proximity of its year low of $74.58, indicating potential susceptibility to further downside risks.

The technical indicators reflect a somewhat bearish outlook. The stock's 50-day moving average ($84.54) and 200-day moving average ($89.21) portray a downward trend, with the current price significantly below both these averages. The relative strength index (RSI14) stands at 37, which leans toward the oversold territory but does not yet signal a strong buying opportunity based solely on this metric.

The average true range (ATR) indicates relatively high volatility, with a value of approximately $3.20. BABA's resistance level is seen at $79.11, with no definitive support level determined from the given data, suggesting the possibility of new lows if downward pressure continues.

Lastly, the Moving Average Convergence Divergence (MACD), with a value close to zero at $0.08, indicates minor momentum, neither strongly bullish nor bearish.

Fundamental Analysis

On the fundamental side, Alibaba's recent earnings announcement showed solid quarterly results with a revenue increase of 9% and strong cost control measures in place. However, the decision not to proceed with the IPO of its Cloud unit signaled to some investors a strategic retreat, possibly affecting investor confidence and contributing to the price decline.
The market capitalization of Alibaba stands at almost $199.25 billion with 2.55 billion shares outstanding. The stock's price-to-earnings (P/E) ratio is at 17.78, while the earnings per share (EPS) are reported at $4.40, which could be seen as reasonable valuation measures, particularly when compared to some of its tech peers.

Alibaba's analyst ratings show 18 buys and 11 holds, with a consensus of 'Buy.' The target high for the stock is $300, with a low of $83.89 and a consensus of $173.02. The median target is set at $163.50, which suggests a considerable upside potential from the current price level.

Stock Performance Predictions

For the next trading day on November 20, 2023, the performance of BABA may remain subdued if market sentiments do not shift materially. With the technical indicators leaning towards the bearish side and lacking any strong bullish reversal signals, a continuation of the current trend might be observed. However, the fundamentals do suggest underlying value, which may mitigate extreme price drops.

For the upcoming week, one should pay attention to the broader market trends and any geopolitical news that may impact Chinese stocks. The technical setup suggests caution, while the fundamental outlook, supported by recent earnings, points to long-term value.

Overall Evaluation

Considering both the technical and fundamental aspects, BABA currently presents a mixed picture. Although the stock faces short-term technical headwinds, the stronger fundamentals underpin its potential for a rebound. Therefore, the recommendation for Alibaba Group Holding Limited (BABA) is a 'Hold' at this juncture.

Investors should be mindful of the geopolitical landscape and other exogenous factors that could impact BABA's performance. However, with its strong market position, recent satisfactory earnings, and reasonable valuation metrics, BABA is better categorized as a longer-term investment rather than a short-term trade, and its current price may present an attractive entry point for value-oriented investors.
Check full Alibaba forecast and analysis here.