Canopy Growth (CGC) Shows Mixed Outlook with Strategic Changes and Turbulent Market Performance
StockInvest.us, 2 months ago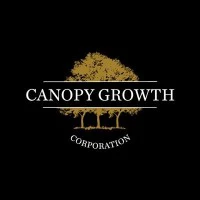 Fundamental Analysis

Canopy Growth Corporation (CGC) is a cannabis company listed on the NASDAQ stock exchange. Currently, Canopy Growth has a market capitalization of about $595.31 million, backed by 755.66 million outstanding shares. The EPS of CGC stands at -1.35, revealing that the company is not profitable at present. The resultantly negative PE ratio of -0.58 is in accord with this scenario, showing that the company's earnings do not support its current stock price.

The company appears to be in a transitional phase, with news hinting at strategic changes and some corporate restructuring. Notably, it has been reported that Canopy Growth is divesting itself of BioSteel, a sports nutrition business. This particular divestiture comes after the company previously encountered issues with this business line. However, this move might streamline its operations, and depending on Canopy's management efficiency, could possibly improve future performance.

In terms of market performance, CGC has been experiencing some turbulence. Despite recent gains in the cannabis industry, the stock's price has been on a downtrend, as evidenced by the stock's price dropping 3.79% at the last closing compared to the prior day.

Technical Analysis

The last closing price for CGC was $0.7828 on September 29, 2023. The 50-day moving average stands at $0.64756 sounding a bullish note, as the current price is above this average. However, the 200-day moving average of $1.41187 signals concern, as the stock is trading well below this level.

The RSI14 value is 22, suggesting that the stock could be in the oversold territory. This could signal an impending uptick in price, though other indicators should be factored in before a conclusion is drawn. The MACD over three months shows a positive divergence of 0.277704, generally considered a bullish sign.
The stock hit a low of $0.346 and a high of $4.77 during the past year. Currently, CGC has a near term support level at $0.76 and a resistance at $0.8019. Volume activity shows a shift with the last day's volume standing at 5.51 million, well below the average volume of 59.21 million.

Key Predictions

The target high, low, median, and consensus for CGC stand at $27.85, $8, $11.02, and $14.47 respectively. Interpretation of these figures would suggest considerable upside potential compared to the current price. However, it's crucial to note that these are longer-term predictions, and immediate changes might not necessarily reflect these figures.

Analysts' Recommendation

Analyst recommendations present a "Buy" consensus for CGC. However, the verdict comes from a limited sample, given that there is only one "Buy" recommendation and one "Hold". No "Sell" or "Strong Sell" recommendations are present, indicating a general optimism for this stock among analysts.

Conclusion

Considering the fundamentals, the recent strategic moves, and the potential regulatory boost from recent Senate moves on cannabis-related banking legislation, CGC's outlook appears to contain elements of both risk and potential reward.

Given this mix of factors, it would be prudent to categorize CGC as a "Hold". Potential investors should keep a watchful eye on developments in the coming weeks, particularly relating to legislative changes in the cannabis industry and CGC's progress in its strategic transition. Current investors might want to hold onto the stock, given the suggestion of an oversold status and the potential for potential longer-term value, as suggested by analyst targets.
Check full Canopy Growth forecast and analysis here.