Canopy Growth Corporation's Stock Sees Significant Rise, Shows Potential for Investors
StockInvest.us, 2 months ago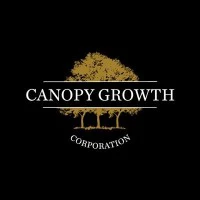 Overview

Canopy Growth Corporation (Ticker: CGC), a firm listed on the NASDAQ, is part of the booming cannabis industry. The corporation's stock performance on September 22, 2023, ended with a closing price of $0.84, a significant 9.48% rise. The day's trading saw a low and high of $0.76 and $0.87, respectively. The company has a market cap of $634.68 million, with about 755.66 million shares outstanding. Investor interest was robust, with a trading volume of 71.95 million—well above its average volume of 53.54 million.

The company's stock performance throughout the year has been volatile, reaching a year-high of $4.77 and a year-low of $0.35. These fluctuations suggest a risky proposition for conservative investors but also may offer attractive opportunities for those prepared to accept higher risk.

Technical Analysis

The 14-day relative strength index (RSI) stands at 56, indicating a neutral market sentiment—neither overbought nor oversold. Moving averages, which help iron out price volatility and offer a clearer picture of the trend direction, stand at $0.60 for the 50-day period and $1.49 for the 200-day period.

The moving average convergence divergence (MACD)—an indicator often used to identify potential buying and selling points—is at 0.29 over the last three months, suggesting bullish momentum. Additionally, the average true range (ATR), an indicator of market volatility, is 24.80, indicating a high level of price volatility.

CGC has set a stop-loss level at $0.79, indicating the price level at which the security could potentially sell to limit investor loss. It has also identified support and resistance levels at $0.80 and $0.87, respectively. These figures provide critical information to potential investors about price levels at which the stock might see a large increase in demand or supply.

Fundamental Analysis

However, the company's earnings per share (EPS) stand at -$1.24, and it has a negative price-to-earnings (PE) ratio of -0.68, indicating it is currently unprofitable. These factors suggest potential concerns about the company's performance that prospective investors should consider.
The future appears promising for CGC. Current consensus estimates suggest a target high of $27.85, a low of $8.00, and a median of $11.02. Given the considerable gap between these figures and CGC's current trading price of about $0.84, there is potentially significant upside.

Analysts have rated CGC a "Buy" with one vote, and a "Hold" with one vote. This shows that industry watchers are generally optimistic about its performance, although the latter rating does convey some caution.

News Impact

A few recent developments in the industry could positively affect CGC. For example, the news about the Senate majority leader's move toward cannabis legalization has spurred the company's stock, although the process might lengthen the period of illegality for cannabis.

Moreover, the potential rescheduling of marijuana by the U.S. government has made investors bullish on similarly-placed firms. Not to ignore the fact that CGC is preparing to resell 45 million shares, which demonstrates its positive growth expectation.

The Canadian cannabis scene is showing traction which could benefit Canopy as a player in the industry. This, combined with recent stock surges due to rescheduling prospects, underscores the need for careful navigation of the market, underscoring the importance of technical analysis and risk management.

Prediction and Evaluation

Considering that the market will open again in September 25, 2023, it seems CGC stocks might continue their upward trajectory given the optimistic industry prospects. Coupled with current technical analysis indicating bullish momentum, the next trading day may see the stock price inch closer to its resistance level of $0.87.

By the end of the following week, if the positive momentum continues, we may see the price move beyond its resistance level, approaching current consensus target estimates—though investors should prepare for potential volatility given the high ATR.

Based on the technical, fundamental, and industry-related prospects, CGC seems to be a potential "Buy" for investors willing to accept higher risk. Investors should, however, carefully consider their personal risk tolerance and other solid investment opportunities before making a decision. The unprofitability and negative PE ratio suggest some caution is necessary. As always, potential investors should remain informed on industry trends and developments in Canopy's business operations.
Check full Canopy Growth forecast and analysis here.