CEI Shows Potential with 8.06% Rise, but Fundamental Indicators Raise Concerns
StockInvest.us, 1 month ago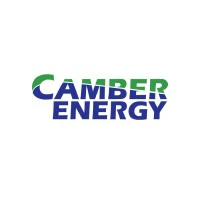 Company Overview

Camber Energy, Inc. (Ticker: CEI), traded on the AMEX, is an energy-focused company with a last closed price of $0.3686 USD on October 27, 2023. Notably, this represents a substantial 8.06% rise, or an increase of $0.03, from the previous closing date.

Technical Indicators Overview

The 14-day relative strength index (RSI) stands at 54, indicating a balanced market environment neither overbought nor oversold. Moreover, the Moving Average Convergence Divergence (MACD) value of 0.057 is positive, suggesting a potential upward trend. The Average True Range (ATR) is 15.90, indicating high intraday price volatility.

Meanwhile, the 50-day moving average is $0.3632, just below the current price, which may suggest a potential upward trend based on recent price performance. However, the 200-day moving average of $1.07 is higher than the current price, implying a downward trend in the longer term.

Camber Energy's stock found support at the $0.3597 level and the key resistance level lies at $0.396, providing bounds for potential price fluctuations. The designated stop-loss is placed at $0.34677888.

Fundamental Indicators Overview
As of the most recent closing, Camber Energy has a market capitalization of $32.60 million, which makes it a small-cap company. Its trading volume for the previous session was 5.28 million, lower than the average daily volume of 6.66 million, indicating potentially lower investor interest in the stock at the current price.

The company has 88.45 million outstanding shares. However, it's important to note that Camber Energy exhibits a negative earnings per share (EPS) of -$0.1 and a negative Price to Earnings (PE) ratio of -3.69, which may raise concerns regarding profitability.

Predictive Analysis and Valuation

Analysts' target for CEI is relatively optimistic, with both the target high and low reaching $60. This is substantially greater than its year high of $8 and suggests a significant uptrend if the company meets these expectations.

Yet, considering the past performance and current technical and fundamental indicators, caution should be exercised. While there's an apparent upwards trend hinted by the MACD and the comparison with the 50-day moving average, the 200-day moving average and recent volume trends suggest longer-term downturns. Additionally, fundamental indicators such as the negative earnings per share (EPS) and PE ratio cannot be overlooked.

Conclusion

In conclusion, while the analyst target forecast seems extremely optimistic, the current fundamental and technical indicators provide mixed signals. Hence, an active investment approach is recommended for CEI given the high price volatility and uncertainty in the company's fundamental indicators. Therefore, the stock is categorized as a "Hold" for now until there are more evidences of improved profitability or materialization of the projected targets. The next trading day for Camber Energy, Inc. is October 30, 2023, and any potential investors should closely observe the price movement informed by this analysis.
Check full Camber Energy forecast and analysis here.