CEI Stock Surges Amid High Trading Volume, Potential for Decline
StockInvest.us, 1 month ago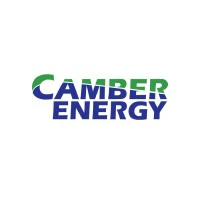 Fundamental Analysis

Camber Energy, Inc. (CEI) has a market capitalization of $47.31 million. The company's share count is standing at 88.45 million. It maintains a negative earnings per share (EPS) figure of -0.1 and as a result, also bears a negative Price/Earnings (PE) ratio of -5.35. These negative values inherently convey a lack of profitability, posing a potential concern for investors interested in profitable entities. The earnings announcement on August 11, 2023, didn't significantly affect the stock's performance, as reflected in the current stock price.

Technical Analysis

On October 18, 2023, CEI closed at $0.53, exhibiting a notably high surge of 19.40%, or $0.09 per share. The trading volume for this particular day stood at 23.43 million shares, considerably above the average trading volume of approximately 7.16 million shares. This spike in trading activity suggests a sustained interest in the security.

The stock's relative strength index (RSI14) stands at 78, indicating that the stock is in the overbought territory. This could potentially point to a forthcoming price decrease.

With a 200-day moving average at $1.12 and a 50-day moving average sustaining at $0.39, the stock is currently trading below both averages, which may be construed as a bearish indication for the stock. The Moving Average Convergence Divergence (MACD) also backs this notion, with a 3-month value of -0.01, underscoring some bearish momentum.

The average true range (ATR) value is 11.62, which highlights the stock's volatility. Higher ATR values suggest higher price movement potential and hence greater risk, appealing to traders seeking volatility but cautioning conservative investors.

The stock has a range from a year-high of $8.50 to a year-low of $0.20. Currently, it is suggested to put the stop-loss at $0.516, indicating a minor loss before deciding to sell the stock.
Analyzing the support and resistance levels, the stock's support level rests at $0.492 while the resistance is at $0.5948. These levels provide key insights into potential areas of supply and demand, helping predict future price movements.

Price Predictions

For the next trading day on October 19, 2023, considering the overbought RSI14, below-average moving averages and MACD, it's possible to see a decline in the stock's price. However, the large trading volume could also lead to continued price increase if buying pressure persists.

For the upcoming week, the stock's performance would need to be evaluated closely considering the prevailing bearish indications like a negative MACD and decreased moving averages.

Evaluation and Recommendation

Given the stock's high volatility, negative earnings per share, and bearish technical indicators, it comes with a considerable risk for prospective traders and investors. Despite a surge in today's price, potential investors should adopt a cautious approach given the stock's inherent risk levels.

However, it's important to note that the stock's target high, low, consensus, and median are valued at $60 each, indicating a strong upside potential. If those predictions are accurate, the CEI could provide significant returns despite its current volatility.

Consequently, for risk-tolerant investors and traders, CEI could be seen as a 'Buy', whereas it could be graded as a 'Hold' for moderately risk-averse individuals. More conservative investors may well categorize the stock as a 'Sell' due to the increased volatility and potential risks.
Check full Camber Energy forecast and analysis here.