Coca-Cola Stock Faces Resistance at $58.3, Long-Term Outlook Remains Positive
StockInvest.us, 2 months ago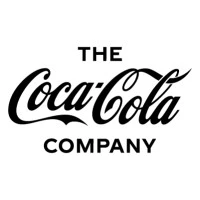 Technical Analysis

The Coca-Cola Company (KO) ended trading on September 29, 2023, with a closing price of $55.98, marking a slight change of 0.30%. The stock has been trading between a low and a high of $55.615 and $56.27 respectively with the year's trading range being between $54.02 and $64.09.

Notably, the stock seems to be showcasing signs of bearish momentum. The Relative Strength Index (RSI14) is at 21, indicating the stock is in the oversold territory. This suggests that the stock may be under selling pressure or experiencing a slowdown in its momentum.

The Moving Average Convergence Divergence (MACD) for a 3-month period stands at -1.02 indicating a bearish trend. Meanwhile, the stock is trading below its 50-day moving average (59.95) and 200-day moving average (61.12), again, a bearish sign.

In terms of the progress of the stock's value, it appears to be nearing its support level at $55.95. A break below this level could see the stock move towards the stop-loss level at $52.36. On the upside, the immediate resistance stands at $58.30.

Fundamental Analysis
As of the last close, the Coca-Cola Company had a market capitalization of $242.08 billion. With an EPS of 2.41, the PE ratio comes in at 23.23 which suggests that the stock might be slightly overvalued if we consider the historical market average PE to be around 15.

The discounted cash flow (DCF) stands at $58.17 which is a bit higher than the last close price, hinting at a potential undervaluation. Analysts have set a high target of $76, a low of $60, a median of $69.5 and a consensus of $68.1. In terms of recommendations, there are 9 'Buy', and 2 'Hold' with a consensus recommendation of 'Buy'.

Recent news has highlighted the company's ESG strategy (Environmental, Social and Governance factors) which could attract ethical investors. Further, despite a recent rough phase for stocks, the company is deemed among top stocks to buy in October 2023. The company's ability to provide consistent dividends can be a draw for investors looking for a steady income generating option.

Stock Prediction and Recommendation

Given the mixed signs from both technical and fundamental analyses, it's expected that the Coca-Cola Company stock will encounter critical resistance at the upside mark of $58.3. If it fails to break this level on October 02, 2023, the next trading day, the stock might experience some short-term pullback effect. However, considering the consensus recommendation of 'Buy' and the overall positive sentiment from news updates, the stock could potentially pick up the pace and attempt to reach its DCF value of $58.17 and further, the analyst target consensus of $68.1 by the end of the upcoming week.

Despite the recent bearish technical indications, the stock presents a potential buying opportunity for long-term investors, specifically those looking for sustainability and dependable dividends as highlighted in recent news updates.

Therefore, at this stage, the final evaluation of The Coca-Cola Company stock is: Hold. This is based on the positive long-term outlook suggested by news updates and consensus recommendation against the short-term bearish signs from the technical analysis.
Check full Coca-Cola forecast and analysis here.