Eli Lilly's Strong Performance and Potential for Long-Term Growth
StockInvest.us, 1 month ago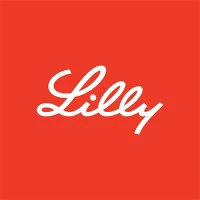 Fundamental Analysis of Eli Lilly and Company (LLY)

Eli Lilly and Company (Ticker: LLY), a leading pharmaceutical firm, closed at $610.50 on October 12, 2023, representing a 0.86% increase from the previous trading day. The company carries a significant market cap of $576.60 billion, implying its substantial size and influence within the industry.

A review of its price dynamics over the previous year shows a low point of $309.20 and a peak price of $629.97. Eli Lilly's closing price on the last trading day sat close to these yearly highs, which denotes the company's robust performance over the past few months.

LLY's financial strength is indicated by its Earnings Per Share (EPS) of $7.20, which when divided with its closing price, gives a Price to Earnings (PE) ratio of 84.36. This relatively high PE ratio could indicate that the market has high expectations for the company's future earnings or growth.

The company has consistently commanded investor interest as evidenced by a daily trading volume of 2.72 million shares, just below the average volume of 2.94 million shares.

LLY's stock is fundamentally strong according to the analyst consensus which categorizes the stock as a "Buy," supported by 15 analyst "buy" recommendations. The high and low target prices by the analysts stand at $673 and $236 respectively, with a median target price of $396 which is significantly lower than the current stock price. The DCF analysis also provides a similar valuation, pricing the stock at $609.70.

Notably, LLY recently announced that its drug Mirikizumab met its study goals in Crohn's disease and plans to seek global regulatory approval next year. This positive news provides potential long-term growth aspects for the company.

Technical Analysis of Eli Lilly and Company (LLY)
Looking at various technical indicators, Eli Lilly's stock price appears to be on an upward trajectory. The company's 50-day Moving Average (MA) at $550.97 is significantly lower than its last close, while the 200-day MA at $429.53 is even lower, signaling a continued uptrend.

However, the Relative Strength Index (RSI14) stands at 76, which is typically considered an overbought region, indicating that a short-term correction may be due. The MACD (3-month) of -12.89 also suggests bearish momentum. Given the higher ATR at 2.34, the stock may experience significant price fluctuations in the future.

From a more tactical standpoint, the next line of support lies at $605.28, which if broken, may prompt traders to consider a stop-loss at $592.31.

Eli Lilly and Company (LLY) Stock Prediction and Evaluation

Considering the fundamentals and technicals together, along with recent positive news, the analysis suggests that there is potential for LLY to continue its uptrend in the long run. While the stock appears overbought in the short-term, the company's fundamental strengths may support its high valuation.

For the next trading day on October 13, 2023, taking into account the overbought technical conditions, it might experience a slight pullback. Over the upcoming week too, some corrective actions could be anticipated while maintaining the overall bullish bias.

Considering the DCF figure, analyst consensus, and other factors, the evaluation categorizes LLY as a "Hold" in the short term due to existing overbought conditions and a "Buy" for investors with a longer-term horizon.

Investor sentiment around recent positive announcements and overall company strength present compelling points for future growth, making Eli Lilly a potential candidate for a long-term portfolio.
Check full Eli Lilly forecast and analysis here.