FUBO Stock Analysis: Technicals Point to Potential Pullback as Overbought Conditions Approach
StockInvest.us, 1 week ago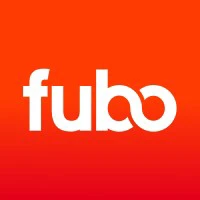 Technical Analysis of fuboTV Inc. (FUBO)

Examining the stock performance of fuboTV Inc., we see that the company closed at $3.26 on November 20, 2023, showcasing an increase of $0.08 or 2.52%. The trading range for the day was between $3.20 and $3.4175, with the stock currently sitting near its 52-week high of $3.87 and well above its year low of $0.96. The Relative Strength Index (RSI) of 69 indicates that FUBO is approaching overbought territory, which could potentially lead to a pullback or consolidation in the near term.

The 50-day moving average of $2.5802 and the 200-day moving average of $2.11165 both underscore a strong uptrend over the medium to long term. The Moving Average Convergence Divergence (MACD) of 0.152913 suggests that the bullish momentum has been building up recently.

With a market capitalization of approximately $954 million and a relatively high trading volume of around 15.45 million shares, compared to an average volume of approximately 13.34 million, the stock displays liquidity and investor interest. The average true range (ATR) suggests a high level of volatility, while the indicated stop-loss at $3.141988 provides a reference for downside protection.

Fundamental Analysis of fuboTV Inc. (FUBO)

From a fundamental perspective, FUBO's financials raise some concerns. The company has a negative earnings per share (EPS) of -$1.29, rendering the price-to-earnings (PE) ratio meaningless due to the lack of profitability. Investors may view this as a risky sign, as it points to the company not currently making a profit.

On the upside, recent news points out that FUBO could still be trading at a bargain despite its recent momentum, signaling an opportunity for value investors. The company's stock has also been highlighted for outperforming within the consumer discretionary sector, which could indicate resilience and potential for continued growth. The discussion of streaming industry realities suggests that investors should pay close attention to profitability and strategic execution moving forward, especially after seeing the Q3 earnings reports.
Analyst consensus has pegged a "Buy" rating on the stock, with targets ranging from $3 to $16 and a median target of $4.625. There appears to be a general optimism about the stock in the market.

Stock Performance Predictions

Given the technical indicators and market sentiment, it can be reasonably predicted that FUBO might experience some short-term price fluctuation, especially as it approaches overbought conditions. Caution should be taken for the next trading day, as the stock could consolidate or pull back slightly after the recent gains.

For the upcoming week, if the bullish momentum and investor interest continue, the stock might test the area around its 52-week high at $3.87, barring any negative industry news or overall market downturns. However, due to the volatile nature indicated by the ATR, intraday swings are likely.

Overall Evaluation and Recommendation

Taking into account both technical and fundamental analyses, FUBO currently warrants a cautious but optimistic outlook. The positive technical indicators and recent momentum, alongside the bargain valuation and sector performance, suggest potential for upside. However, the lack of profitability and high volatility signal risk.

The recommendation for fuboTV Inc. (FUBO) would be categorized as a 'Hold' for conservative investors due to the financials and potential overbought status, with a lean towards 'Buy' for more aggressive investors who are attracted to the stock's momentum and the optimistic target prices provided by analysts.

Investors are encouraged to closely monitor the company's strategic moves to profitability, any market-wide sentiment shifts, and the streaming industry landscape to reassess this position as new information arises.
Check full fuboTV forecast and analysis here.