FuboTV Inc. Analysis: Positive Outlook Despite Volatility; Recommended as 'Hold' for Conservative Investors
StockInvest.us, 3 weeks ago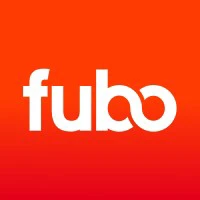 Introduction

This is a comprehensive analysis of fuboTV Inc. (FUBO), a company listed on the NYSE. The assessment will focus on key financial indicators and recent company news, from which a final recommendation will be given.

Technical Analysis

On November 03, 2023, FUBO closed at $3 per share, a 9.49% increase from the previous trading day. This could be an indication that market sentiment for FUBO is positive. The trading volume of approximately 59.38 million is over four times its average volume of 13.85 million, suggesting the stock was highly traded on this date.

FUBO's current share price resides above both the 50 Day (around $2.52) and 200 Day (around $2.09) moving averages, indicating that the stock has been trending up. However, the MACD is in the negative, suggesting the stock may be overbought.

The Relative Strength Index (RSI) is currently at 62, an indicator that the stock could be nearing overbought territory, which could result in a potential price pullback in the near term. ATR (Average True Range), sitting at 7.69, indicates a high level of volatility, which traders need to account for.

With support and resistance levels at $2.74 and $3.02 respectively, investors should watch these key levels as an upward breakout could signify a continued bullish trend, and a downward breakout could indicate a bearish trend.

Fundamental Analysis
FUBO has a negative EPS of -$1.29, meaning the company is not currently profitable. Also, the pejorative P/E ratio (-2.33) indicates the market's negative earnings expectations.

However, recent Q3 earnings results showed a narrowing of losses year over year and exceeded revenue estimates, which boosted the stock. Furthermore, FUBO has raised its full-year guidance and stated it has made progress toward its 2025 positive cash flow goal. These positive developments may outweigh the current unprofitability status and drive higher market valuations.

The company's market cap is $878.33 million, and it has just over 292.78 million shares outstanding. The discounted cash flow (DCF) value is recorded at $4.85, which is higher than the current stock price, suggesting that the stock could be undervalued.

Additionally, analysts have set a high target for the stock at $16 and a low target at $3, with a median target of $5.5. This suggests that analysts see potential upside in the stock. The consensus among analysts is "Buy", with six recommending "Buy" and none suggesting "Sell".

Forecast and Recommendation

Based on the analysis, it can be predicted that FUBO's stock price might see some volatility in the short term due to high trading volumes and approaching overbought territory, but the long-term outlook appears positive.

Assuming that the company continues to beat revenue estimates and achieve its positive cash flow goal by 2025, the stock is projected to perform well over the next week, potentially rising towards the analyst consensus of around $6.88.

However, given its current unprofitability and high volatility, an investment in FUBO carries a significant level of risk. Therefore, this stock is recommended as a "Hold" for conservative investors. For risk-tolerant investors who believe in the company's long-term growth prospects and are willing to endure potential short-term volatility, this might be an opportunity to "Buy". The potential investors are recommended to do own research before making any investment decision.
Check full fuboTV forecast and analysis here.