FuboTV Inc. Sees Significant Price Surge and Increased Investor Interest
StockInvest.us, 2 weeks ago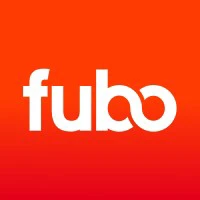 Technical Analysis of fuboTV Inc. (FUBO)

FuboTV Inc. witnessed a notable price surge on November 17, 2023, with a substantial 9.66% increase and closing at $3.18. This movement is significant considering the stock is approaching its annual high of $3.87. The trading volume on that day was 14.75 million shares, slightly above the average volume of 13.29 million, indicating increased investor interest.

The momentum indicators present a mixed image: the Relative Strength Index (RSI) stands at 70, suggesting that the stock may be entering overbought territory. However, given its recent momentum, this could also signify strength if the trend persists. The Moving Average Convergence Divergence (MACD) shows a value of 0.13 which points to a bullish momentum in the short term.

The stock's Average True Range (ATR) is currently at 7.39, hinting at high volatility in recent trading sessions. FuboTV Inc. is trading well above its 50-day moving average of $2.58 and its 200-day moving average of $2.11, which are typically positive indicators advocating for the current uptrend's sustainability.

Considering technical support and resistance levels, FuboTV is hovering above the support level of $3.00, with no immediate resistance in sight due to the stock trading at a year high level.

Fundamental Analysis of fuboTV Inc. (FUBO)

FuboTV Inc. bears a market capitalization of approximately $0.93 billion. The fundamental financial indicators are less encouraging than the technical metrics. With an EPS of -$1.29 and a negative PE ratio of -2.47, FuboTV has profitability challenges which are common within the growth-oriented sectors such as streaming services.
The industry's landscape, as mentioned in recent news, indicates that streaming services are in a transitional phase focusing on profitability, which implies that the market is in the process of determining the real value of companies like fuboTV Inc. The same news detailed the stock's strong momentum and suggests that it remains undervalued, aligning with the consensus from analysts who currently rate it as a "Buy."

With an earnings announcement that occurred earlier this month on November 3rd, investors may still be reacting to the company's performance as reflected in their quarterly financial statements.

Stock Performance Predictions

For the next trading day, November 20, 2023, the high momentum accompanied by a recent positive shift in investor sentiment may lead to a further increase in the stock price. However, traders should be cautious of the overbought RSI levels which could signal a potential pullback or price correction in the very short term.

Over the upcoming week, the stock's performance will likely remain associated with the broader industry's sentiment and its recent earnings outcome, though the prevailing bullish technical signals might temper volatility.

Overall Evaluation

Based on the provided technical indicators and fundamental data points, FuboTV Inc. is classified as a 'Hold' with speculative 'Buy' tendencies. The rationale behind this evaluation is the balance between the stock's robust recent price momentum and potential technical correction signal from the high RSI level, coupled with fundamental concerns such as negative EPS and an overall unprofitable status.

Investors should closely monitor FuboTV Inc. for signs of sustained momentum or indications of profit-taking which could impact the near-term price trajectory. Moreover, fundamental analysts might seek additional evidence of the company's path to profitability and strategic positioning in the competitive streaming sector to reassess the stock's long-term valuation.
Check full fuboTV forecast and analysis here.