Intel Corporation (INTC) Stock Analysis and Outlook: Overbought Condition and Mixed Sentiment
StockInvest.us, 2 months ago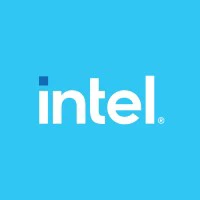 Technical Analysis

As of the close on September 07, 2023, Intel Corporation (INTC) shares stood at $38.18, marking a 3.24% change. Notably, the stock has shown robust performance, nearing its year high of $38.83. However, the real concern for traders and investors might be the high Relative Strength Index (RSI), which stands at 82. The RSI is often used as an overbought and oversold indicator, and Intel's current RSI suggests it may be overbought.

The stock's 50-Day Moving Average ($34.25) and 200-Day Moving Average ($30.64) strengthens the bullish outlook, revealing an upward trend in the long run. Contrarily, the MACD (3-month) is negative (-0.51), signaling a possible bearish trend in the near future. The Average True Range (ATR) stands at $2.95, revealing significant price volatility. Using the stop-loss level at $36.90 could help cut any potential losses.

Fundamental Analysis

Intel Corporation enjoys a significant market capitalization of $159.50 billion, reinforced by a considerable trading volume of 21.71 million shares, although it's below the average volume of 40.54 million. Its EPS stands at -$0.23, which combined with the current stock price, gives it a negative price to earnings (P/E) ratio of -165.59. This negative P/E ratio may raise concerns about the company's profitability.
The consensus price target of $39.15 suggests there is limited upside potential from the current price of $38.18. Notably, the Discounted Cash Flow (DCF) analysis projects a share price of $40.79, suggesting room for growth. Analysts offer a mixed view, with 7 suggesting 'buy', 15 recommending 'hold', and 3 advising to 'sell'.

News Influence and Future Outlook

Recent news reveals mixed sentiment about Intel. The company's struggles to rally past the $36 range and the concerns over its capital-intensive turnaround strategy could prompt investors to tread with caution. Nevertheless, rising U.S.-China tensions have given the stock a boost, as Intel's home-ground manufacturing becomes a safe haven in case of supply chain disruptions.

Based on the prevailing conditions, Intel's stock price might experience minor ups and downs on the next trading day, September 08, 2023. The upcoming weekly performance might show a minor upward trend, largely shaped by external geopolitical dynamics and less by the company's performance.

Final Evaluation

Weighing the technical and fundamental analysis along with prevailing market conditions, Intel Corporation (INTC) can be categorized as a 'Hold'. The overbought condition and mixed analyst consensus indicate investor caution. Furthermore, the uncertainties surrounding Intel's turnaround strategy and the semiconductor market at large counterbalance the positive outlook offered by geopolitical safety and DCF analysis. The stock offers limited short-term growth potential, but long-term investors might find value if the company can overcome its current challenges.
Check full Intel forecast and analysis here.