Negative EPS and Investor Exit Challenge T2 Biosystems (TTOO) Stock, but FDA Clearance Offers Hope
StockInvest.us, 2 months ago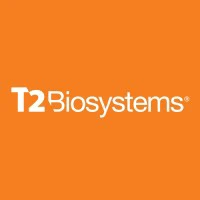 Fundamental Analysis

T2 Biosystems, Inc. (TTOO) carries a significant degree of uncertainty as suggested by its Price/Earnings (PE) ratio of -0.07, indicating that the company is not profitable yet. The negative EPS of -3.37 substantiates the company's loss-making status.

Furthermore, the worrying trend of a significant investor exit from the company could be contributing to the decrease in the stock's value. The sale of T2 Biosystems stocks by CR Group, a major investor, despite positive news, signals a possible lack of confidence in the company's future performance.

The company's market cap is about $73.69 million, which falls in the micro-cap range. This implies that the stock might pose high risks and volatility. However, on the positive side, T2 Biosystems has recently achieved the milestone of receiving FDA 510(k) clearance for its T2Biothreat Panel, which helped the stock gain over 20% in value. This event is likely to positively impact the company's performance.

The imminent earnings announcement on November 08, 2023, could potentially be a significant market mover for the firm.

Technical Analysis
The average volume of 118.96 million is higher than the current volume of 107.63 million, suggesting that there's less interest in the stock. The stock closed at $0.2209 on September 29, with a daily high and low of $0.2398 and $0.1991, respectively.

The share price currently sits below its 50-day moving average ($0.30084) and significantly under its 200-day moving average ($0.57353), which could indicate a bearish trend. Furthermore, the MACD (Moving Average Convergence Divergence), a trend-following momentum indicator, is negative (-0.04495) strengthening the bearish perspective.

In addition, the Relative Strength Index (RSI) is at 47, neither overbought nor oversold. The share is trading near its support level of $0.2194, providing a chance of a bounce-back. However, the resistance at $0.243 might cap upside potential.

Stock Price Forecast

Assuming FDA clearance continues to catalyze the stock price and given its current support and resistance levels, the stock might marginally increase in value in the next trading day. Over the weekly frame, it's likely to remain volatile due to the looming earnings announcement.

Final Evaluation

Based on the fundamentals and technicals, T2 Biosystems (TTOO) stock seems a Hold for now. While the recent FDA clearance provides a positive outlook, the company's non-profitability and the sale of shares by a major investor cast shadows over it. The stock might see positive movement due to recent news, but the long-term performance would depend extensively on upcoming earnings and product performance in its market. Hence, holding this stock would be prudent, with a close eye on future developments.
Check full T2 Biosystems forecast and analysis here.