Nikola Corporation Faces Bearish Trend Amid Operational Challenges
StockInvest.us, 2 months ago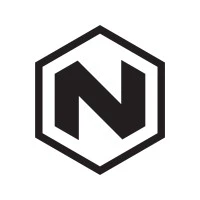 Technical Analysis

Based on the given data, Nikola Corporation's (NKLA) stock closed at $1.04 on September 07, 2023, representing a 6.31% decrease from its previous close, showing a bearish trend. The stock has marked its 52-week low at $0.52 and a high at $5.58. The stock is currently trading well below its 50-day moving average of $1.85 and 200-day moving average of $1.75, which may indicate a consistent downtrend.

The Relative Strength Index (RSI) stands at 18 indicating the stock is in an oversold condition which usually is seen as a bullish sign for the stock, i.e., it might bounce back. However, a caveat to consider is that a stock can remain in oversold conditions for extended periods if the bearish sentiment is strong. On the flip side, the MACD (Moving Average Convergence Divergence), a popular trend-following momentum indicator, shows a negative value of -0.49 over a 3-month period suggesting a strong bearish trend is currently in motion.

The stock's Average True Range (ATR) stands at 21.14, indicating the stock has been highly volatile. The support level for the stock is currently at $0.91 while the resistance is at $1.08. Nikola Corporation's EPS (Earnings Per Share) of -1.45 and a negative PE (Price Earnings) ratio of -0.65 reflect diminished earnings prospects and could be discouraging for prospective investors.

Fundamental Analysis
On a fundamental level, it's clear Nikola Corporation has been muddled by financial and operative difficulties as suggested by its latest news. The business, which has appointed its fourth CEO in four years, is grappling with a deteriorating balance sheet and growing debt. Recall of its Battery Electric Vehicles (BEVs) also appears to be clouding the company's future. Moreover, the recall is costing the startup considerably as the numbers come in over twice as many as it produced this year. Amid these challenges, Nikola's fundamentals are tilted towards the weaker side.

Nevertheless, the stock holds a consensus "Buy" rating from market analysts with 1 strong buy, 6 buy ratings, and 2 hold ratings. The absence of sell ratings is noteworthy. The analyst's target price for Nikola ranges from a low of $8 to a high of $12 with a median of $10, presenting a significant upside potential from the current position.

Stock Price Prediction

Considering the technical factors such as the overbought RSI Indicator and trading below the 50-day and 200-day moving averages, coupled with weak fundamentals as seen from the news events, the stock may undergo pressure on the next trading day, September 08, 2023. However, throughout the upcoming week, due to the analyst's consensus rating of "Buy" and a bullish target, a rebound cannot be ruled out completely. Yet, it's important to monitor the company's steps to control its debt and handle the product recall issues.

Final Evaluation

Despite the bearish technical indicators and troubling recent news, the strong buy and buy analyst recommendations suggest that there may be potential for future growth. Evaluating all these factors, it could be perceived as a moderate "Hold" at present if one already owns it. However, for new entrants, a watchful approach is advised until more compelling signs of financial stability and operational success emerge. Prudence and regular monitoring would be ideal until the stormy clouds surrounding Nikola Corporation manage to clear.
Check full Nikola forecast and analysis here.