Nikola Corporation: Mixed Signals Prompt Caution, Hold NKLA Stock
StockInvest.us, 2 months ago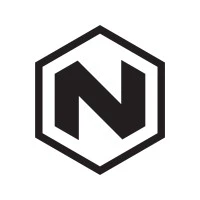 Company Background and Trading Information

Nikola Corporation, with the ticker symbol NKLA, is listed on the NASDAQ exchange. As of the last close on September 28, 2023, the corporation had a market capitalization of $1.63 billion and 985.20 million outstanding shares.

The stock closed at $1.65, with a daily gain of $0.09 or 5.77%. The daily low and high were $1.50 and $1.685, respectively. NKLA's 52-week price range was $0.52 - $3.97. The volume of shares traded was 70.02 million, which was below its average volume of 93.03 million.

Key Technical Indicators

Critically, the Relative Strength Index (RSI14) stood at 75, indicating the stock was overbought, while the 3-month Moving Average Convergence Divergence (MACD) was -0.082816, possibly hinting at a weakening in the bullish trend. The stock's 50-day moving average stood at $1.74 while its 200-day moving average was $1.67, demonstrating a positive short-term trend despite a relatively weak long-term trend.

Adding to the volatility analysis, the average true range (ATR) was $12.70, suggesting high levels of stock price oscillation. Nikola also had a set stop-loss at $1.57, a support level at $1.59, and a resistance level at $1.94.

Fundamental Analysis

From a fundamental standpoint, Nikola's Earnings Per Share (EPS) stood at -$1.74, indicating a loss was made in the latest fiscal period. With a negative value of -0.95, the Price to Earnings (P/E) ratio encouraged caution.
Analyst Opinion and Earnings Announcement

Analysts' opinion showed a skew towards optimism, with a consensus of "Buy". Out of the total analysts, one suggested "strong buy", while six recommended "buy". However, the levels "hold", "sell" and "strong sell" had two, zero, and zero representatives, respectively. The median price target for NKLA was $10.00, with the predictions range from $8.00 to $12.00.

The corporation's upcoming earnings announcement is set to take place on November 1st, 2023.

Relevant News

Recent news around Nikola Corporation suggests a mixed sentiment. There were concerns about Nikola Corps' over-exposure to small-cap stocks and the risks associated with low-priced stocks. Despite such worries, there was optimism spurred by the company raising $40 million of new funding through the sale of convertible notes. However, concurrent news about a fall in Nikola's stock following a convertible debt offering painted a less favorable picture.

Conclusion and Recommendation

In view of the analysis above, NKLA displayed signs of both risks and opportunities. The overbought indication from the high RSI, negative EPS, and a pullback in stock price following a convertible debt offering pointed towards increased risk. On the other hand, the new funding and favorable analysts' consensus could offer potential benefits.

However, given the higher risk suggested by both technical and fundamental indicators, and having considered analyst ratings as well as the latest news, the current recommendation would be to Hold NKLA stock. This is a cautious approach, allowing investors to wait for more clarity, either from the financial results announced on November 1st, or from potential improvements in business operations.
Check full Nikola forecast and analysis here.