Nikola Corporation (NKLA) Shows Strong Rebound and Potential for Uptrend, Despite Risks
StockInvest.us, 2 months ago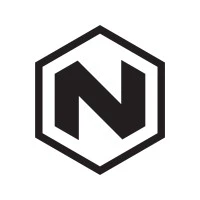 Overview

Nikola Corporation (NKLA) is a publicly traded company listed on the NASDAQ. With a market capitalization of $984.77 million and 856.33 million shares outstanding, the stock closed at $1.15 on September 14, 2023. On this day, it saw a remarkable gain of 32.24% ($0.28), significantly rebounding from a day low of $0.855 to a high of $1.19.

Technical Analysis

The recent surge has pushed the stock's relative strength index (RSI) to 46, which is a neutral territory. However, NKLA's 50-day moving average sits at $1.82 and its 200-day moving average is $1.72, both well above the current price. This indicates that the stock is in a strong downtrend in terms of moving averages.

The stock's average true range (ATR) is 17.36, suggesting the stock experiences high volatility. Also, the MACD (a trend-following momentum indicator) over the last three months is negative (-0.446999), indicating a bearish trend.

NKLA's current price finds support at $0.91 and faces resistance at $1.19. If it manages to break the resistance, the stock could climb higher. However, a fall below the support level could lead to a further decrease in its price.

Fundamental Analysis
NKLA reported an EPS (Earnings Per Share) of -$1.46 and carries a PE ratio of -0.79, indicating that the company is yet to be profitable. This raises concerns about the company's financial health and may reflect in the price of the stock.

However, the consensus prognosis seems to be optimistic. The median price target by the analysts is $10, which is almost nine times the current price. Also, the consensus rating based on six buy, one strong buy, and two hold ratings, is "Buy." This suggests that the broader market expects the stock to have an upward trend in the future.

Relevant news about the company indicates a shift in leadership with a new CEO, Steve Girsky. Girsky assures that the company's first hydrogen fuel cell trucks will be delivered by the end of September. However, concerns about a voluntary recall of 209 of its battery-electric trucks and no timeline or cost estimate for the recall could negatively impact the stock's performance.

Predictions for Next Trading Day and Upcoming Week

Considering the current technical and fundamental indicators, and tickling into account the recent increase in the market price and positive news, the stock may show an uptrend on the next trading day, September 15, 2023. However, investors need to watch the resistance level of $1.19 closely.

For the upcoming week, factors such as the delivery of the first hydrogen fuel cell trucks and further updates from the new CEO could play key roles in determining the stock's performance. However, potential negative impacts from the recall could dampen this outlook.

Final Evaluation

Despite the recent surge and optimistic analyst consensus, the company's negative earnings and ongoing concerns about the truck recall pose serious risks. As such, Nikola Corporation (NKLA) should be considered a 'Hold' for now. It could become a 'Buy' if the delivery of the hydrogen fuel cell trucks goes well and the recall concern is addressed. Potential investors should closely monitor these events and exercise due diligence before making an investment decision.
Check full Nikola forecast and analysis here.