Nikola Corp's Bearish Sentiment and Potential Upside Pose a Hold Recommendation
StockInvest.us, 1 month ago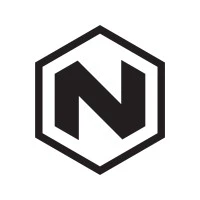 Fundamental Analysis

Nikola Corporation, traded on Nasdaq under the ticker NKLA, sports a market capitalization of $1.36 billion as of October 11, 2023. The company holds outstanding shares totaling 985 million. The latest closing price for NKLA stock was $1.38, witnessing a decline of -0.05 (-3.50%) from the previous close.

The company has a vast spread between its annual high and low figures, peaking at $3.97 and dropping down to $0.52. Looking at the recent pattern, it has been trading between $1.3 and $1.4. It's crucial to note that these levels are closer to the annual low, indicating a bearish sentiment in the market.

Last reported earnings per share for the Nikola Corp were -$1.49, and the PE ratio was -0.93. These figures imply a negative operating performance, which could adversely affect investor confidence. However, the company has yet to release its third quarter 2023 financial results which are expected on November 2, 2023. These upcoming results may paint a clearer picture of the firm's financial condition, especially since Nikola is among the pioneers in the field of zero-emissions transport and energy supply solutions.

Regarding the opinions of various analysts on NKLA, there seems to be a significant degree of optimism. Among the sampled analysts, one strongly recommends a 'Buy,' six suggest 'Buy,' while two opine to 'Hold' NKLA shares. The consensus target for NKLA holds a median of $10 per share, markedly higher than its current trading value.

Technical Analysis

From a technical perspective, the company's 14-day Relative Strength Index (RSI) was last at 54, suggesting a relatively neutral sentiment among traders. However, the MACD over the past three months of 0.167 shows mildly positive momentum. Looking at the moving averages, the 50-day and 200-day averages are 1.58 and 1.63 respectively, both above the last closed price. This indicates a bearish trend in the short and medium term but not enough to warrant alarm.
An interesting technical aspect to be analyzed further is the Average True Range (ATR) of 12.42, which indicates high stock price volatility. This suggests that investors should be prepared for significant price changes.

Market Sentiment and Future Expectation

Despite concerns and skepticism, the EV market is potentially at the threshold of vast growth and commercialization. According to announcements made by the company, Nikola is working on ramping up its semi-truck manufacturing, gaining market relevance.

NKLA has been lumped with meme stocks which are driven more by small retail investor sentiment than traditional valuation metrics. While this added volatility might be unsettling to some, it adds to the potential for quick gains if the sentiment shifts in its favour.

In the coming week, the stock might be subject to significant fluctuation driven by intrinsic volatility and external factors like market sentiment. The discounted cash flow method suggests a stock value of about $1.91, indicating a potential upside.

Final Evaluation

Though Nikola Corp currently trades at a price relatively low from its year-high, and the earnings per share suggests a negative profitability, it is crucial to bear in mind that the company operates in a high-growth industry teeming with potential. Alongside, a considerable amount of optimism is reflected in the analyst consensus with a strong lean towards 'Buy.'

Considering all factors, including the inherent risks of investing in a company operating at a loss and the low trading price in comparison to analyst targets, the final verdict suggests a Hold on NKLA shares. This hold recommendation hinges on expectations of future growth in the EV industry and the forthcoming Q3 2023 results, which should give a clearer picture of the firm's operational performance.
Check full Nikola forecast and analysis here.