NIO Inc. Analysis: Promising Growth Potential despite Bearish Performance
StockInvest.us, 1 month ago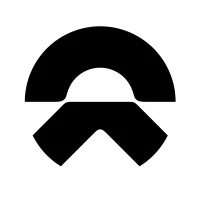 Technical Analysis

NIO Inc. closed at $8.97 on October 11, 2023, showing a positive change of 1.59%. The stock operated within a day's range of a low price of $8.90 and a high of $9.19, which provides an indication of intraday volatility. NIO Inc. has demonstrated a year-to-date fluctuation between a low of $7.00 and a high of $16.18, signifying considerable variability in investment returns.

The stock's 14-day Relative Strength Index (RSI) is calculated at 59, placing it slightly nearer to the overbought threshold of 70. This may suggest that the momentum of its price changes is moderately strong.

In terms of Moving Averages, the 50-day Moving Average stands at $10.71, significantly higher than the last closing price. The 200-day Moving Average is a bit lower, at $9.91, but still over the stock's current market price. A stock trading below its 50-day and 200-day Moving Averages could potentially be in a downtrend, which suggests caution.

Its 3-month Moving Average Convergence Divergence (MACD) is posted at -0.80, implying a bearish market sentiment. The Average True Range (ATR) is $5.64, hinting at a high degree of fluctuation or volatility in the stock.

There is a Support level at $8.83 and a resistance level at $10.64 for the next trading day.

Fundamental Analysis
Looking at the fundamentals, NIO Inc.'s Market Capitalization is approximately $15.95 billion, indicating it is a relatively large-cap stock. However, the company is announcing negative Earnings Per Share (EPS) of -$1.69, which means it is not profitable as of now. The Price/Earnings (P/E) ratio is also negative at -5.31, indicating investors are willing to pay a premium for future growth despite the current losses.

The consensus among 20 analysts is a "Buy" recommendation. Out of these 20 analysts, 16 recommend a "Buy", and 4 recommend a "Hold". The consensus target price is set at $35.15 with a high estimate of $83 and a low estimate of $13. This shows a very wide divergence in future share price predictions.

Furthermore, NIO's DCF analysis reveals a value of $21.12 per share. This might indicate a possibility of increased returns if the market price aligns with this valuation in the future.

Upcoming Factors and News

NIO Inc.'s earnings announcement is scheduled on November 8, 2023, which could lead to price fluctuations. Moreover, according to recent news, NIO's delivery has risen by 43.8% in September, which could positively influence future earnings. The company has also raised $1 billion from convertible notes offering that would help address concerns over cash burn.

Furthermore, NIO is trying to build a tech ecosystem to expand its competitive moat in an increasingly competitive Electric Vehicles (EV) industry.

Final Evaluation

Given the technical and fundamental analysis, NIO Inc. is rated as a "Hold" for the short term due to its current bearish performance as per MACD and its trading below the Moving Averages. Nevertheless, in the long term, with its robust growth in delivery, future tech ecosystem plans, and the overall industry prospects, this stock definitely has potential and therefore the rating could shift to "Buy" based on upcoming earnings and advances in their strategic initiatives. This analysis is based on the data provided as of October 11, 2023, and subsequent performance may vary as market conditions change.
Check full NIO forecast and analysis here.