NIO Inc. Shows Modest Rise in Stock Price Amid Positive Q3 Results and New SUV Launch
StockInvest.us, 2 months ago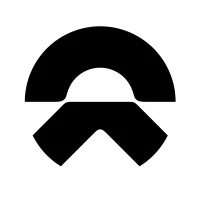 1. Overview

NIO Inc. (NYSE: NIO), a Chinese-based electric vehicle maker, showed a marginally positive performance with a last close price of $9.04 on September 29, 2023. This indicated a modest change of $0.13 (or 1.46% rise). On that day, the stock had a price low of $8.87 and price high of $9.22. For the complete year, the year high was $16.88, while the year low was $7.

2. Volume, Market Cap, and Share Overview

NIO Inc.'s market cap is around $15.72 billion. The volume for the last trading day was around 20.39 million, which is considerably less than the average volume of 61.75 million, implying less trading activity. The company has about 1.78 billion outstanding shares.

3. Technical Indicators

The Relative Strength Index (RSI14) was 36, indicating that the stock is neither overbought nor oversold. The 50-day moving average ($11.31) and the 200-day moving average ($10.02) are posing as resistance levels since the stock's price is lower than both moving averages. In addition, the MACD (3-month) is at -0.63, showing a bearish trend. The company has a support level at $8.82 and has to overcome a resistance level of $10.67.

4. Fundamental Analysis

Based on PE ratio of -5.02 and negative EPS of -1.76, it's evident that the company is not generating positive earnings. However, this is not uncommon amongst growth companies or startups especially in highly competitive sectors such as Electric Vehicles.
The discounted cash flow (DCF) value is $20.99, which is often a good indicator of the intrinsic value of a company. This suggests that the stock may be undervalued at its current price.

The future earnings predictions have target high, low, consensus, and median values at $83, $13, $35.15, and $31.3 respectively. Analysts' consensus concerning NIO remains a "Buy" with 16 buys, 4 holds, and no sells or strong sells.

5. Recent News

Recent news correlates increase in NIO's stock price with its good Q3 delivery results and the launch of its new EC6 coupe SUV. There are also expectations about a future surge. However, rumors about Chinese regulators easing data restriction may cause speculation and volatility. Additionally, the easing in cross-border data-security controls by China's Cyberspace Administration has the potential to boost NIO's growth.

6. Stock Price Prediction

Given the above factors and recent news, it is likely that the stock price of NIO could see an increase in the next trading day, October 2, 2023, as well as the upcoming week. Positive sentiments from the increased Q3 delivery and the launch of their new SUV, along with the easing of cross-border data-security controls are likely contributors to this potential increase.

7. Final Evaluation

Overall, NIO Inc can be categorized as a "Buy". Despite the current bearish trend reflected by the MACD and the stock's price being below its 50 and 200-day moving averages, they have positive delivery results and the optimistic consensus from analysts. Also, their DCF value indicates the stock may be undervalued. Nevertheless, investors should monitor potential volatility due to regulatory changes and keep track of NIO's performance in the European markets.
Check full NIO forecast and analysis here.