NIO Inc. Stock: Undervalued with Bearish Trend, Potential for Reversal
StockInvest.us, 1 month ago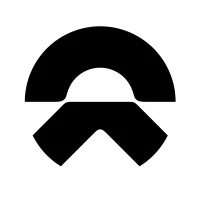 Fundamental Analysis

NIO Inc., the China-based electric vehicle (EV) maker, trades on the NYSE under the ticker NIO. The company has a sizeable market cap of $13.48 billion and had a significant trading volume of ~30.40 million shares on October 20, 2023. Despite a high volume, the stock's current price is on the lower end at $7.58.

In terms of stability, the stock has seen considerable volatility with its 52-week range between a low of $7.00 and a high of $16.18. At its last closing price, the stock is noticeably undervalued compared to its year high.

The company's reported earnings per share (EPS) stands at -$1.65, which tends to dent investor confidence as it reveals a failure to generate profits. It is this lack of profitability that has resulted in a negative price-to-earnings (PE) ratio of -4.59.

On a more positive note, based on analyst recommendations, out of 20 analysts, 16 recommend buying NIO's stock, 4 recommend holding, and none suggests selling. However, the most notable statistic is the discounted cash flow (DCF) at $19.73. This value is considerably higher than the current price, hinting at a potential undervaluation of the stock.

Technical Analysis

The company's Relative Strength Index (RSI) stands at 31, indicating that the stock is close to being oversold and may be poised for a reversal in the near future.
From a trend perspective, NIO's 50-day moving average (MA) and 200-day MA both hover around $9.85, significantly above the current price. This signals a bearish trend in the short term. However, the Moving Average Convergence Divergence (MACD), a trend-following momentum indicator, reads at -0.39, suggesting a negative momentum for the stock.

Finally, the stock lacks any immediate support, while it has a resistance level at $8.55, suggesting that investors might encounter some price hurdles before seeing the declined stock bounce heavily.

Relevant News

Relevant recent news about NIO has been mixed. While some reports have pointed out its struggles, others tout it as a high-growth potential stock that could compete against industry giants like Tesla in the EV market.

Stock Prediction and Final Evaluation

For the next trading day, considering the RSI, current momentum, and resistance level, the stock price will likely continue its bearish trend. Therefore, a short-term movement towards the resistance level can be expected, but a significant upward swing seems questionable.

For the upcoming week, further declines in price can be predicted unless a game-changing news event or report reverses the current trend. The negative earnings and lack of support levels are of concern. Although the DCF estimation suggests undervaluation, the short-term outlook is not as promising.

Keeping all into account, NIO can be categorized as a 'Hold'. While bearish trends hint towards a 'Sell', the undervaluation detected by DCF and the positive analyst recommendations keep the stock from being deemed a sell. Investors would be wise to keep an eye on both the EV market overall and any changes in the fundamentals of the company before making a purchasing decision.
Check full NIO forecast and analysis here.