NIO Shows Signs of Improvement Despite Volatility; Analysts Recommend Buying
StockInvest.us, 1 month ago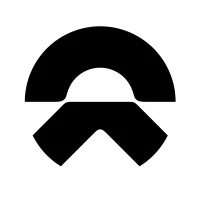 Fundamental Analysis

NIO Inc., based on the NYSE, is a significant player in the electric vehicle industry. The earnings per share stands at -$1.78, significantly below the average for listed companies. This metric suggests the company has not yet reached profitability. With less than impressive profitability, the PE ratio also registers at -4.96, further emphasizing the brand's struggle to hit profit targets.

However, it's not all gloom for NIO, with recent news indicating signs of a resurgence. The company has demonstrated impressive growth in its production volumes, with September 2023 deliveries up 43.8% and strong gains in SUV deliveries. A recent $1 billion convertible notes offering has also provided some reassurance over cash burn concerns.

While not all aspects are looking rosy (the company's most recent session ended with a -1.93% shift, performing worse than the broader market), there are definitely signs of improvement that could prove beneficial in the long run. With 16 analysts recommending a 'Buy' and just four suggesting a 'Hold', the consensus leans towards purchasing NIO shares.

Technical Analysis

NIO's stock closed at $8.83 on October 10, 2023, with a 5.88% increase from the previous trading day. This price falls between the year low of $7 and the year high of $16.18.

The moving averages for NIO reveals that the stock is currently underperforming, with the 50-day and 200-day moving averages standing at $10.84 and $9.93 respectively. Furthermore, the 3-month MACD of -0.830598 indicates a potential downtrend.

However, the RSI of 50 presents NIO as neither overbought nor oversold. It also suggests that the stock has a stable momentum for now. The Average True Range (ATR) of 5.85 is a high score, suggesting that NIO's stock prices experience large ranges, which could add to the investment's risk.
NIO's Volume of around 40.59 million was below the average volume of 58.57 million, indicating less trading activity for the day.

The company's market capitalization stands at approximately $15.71 billion, suggesting that NIO is a mid-cap company.

Price Prediction and Conclusion

Based on the discounted cash flow (DCF) analysis, the stock's present value is $20.98, which is significantly higher than the stock's last closing price. This can potentially suggest that the stock is undervalued.

However, looking at the wide range of price targets, the median stands at $31.3, with a low of $13 and a high of $83. This suggests a level of disagreement/uncertainty among analysts about NIO's future performance.

Given the recent efforts to increase production volumes and address cash burn concerns, along with a substantial potential growth rate and the average DCF and analysts' median target price being higher than the current price, NIO's stock can be considered for potential investment (Buy).

However, the noted volatility, lack of profitability, and the uncertainty evident from the wide range of price targets suggest a degree of risk and uncertainty should also be expected. Therefore, the investor's risk appetite needs to be considered before making an investment decision.

Finally, the ongoing volatility in the broader market, as indicated by news about spiking long yields, might affect NIO's stock performance and should be kept an eye on. Protections such as a stop-loss at $8.48 could be considered to limit potential losses.

It is recommended that potential investors watch the company and the market closely over the coming days to make a time-sensitive decision. They should especially await NIO's upcoming earnings announcement on November 8, 2023, which might provide insights into the company's recent financial performance.
Check full NIO forecast and analysis here.