Novo Integrated Sciences Inc. Enters $1 Billion Funding Agreement, Stock Prices Surge
StockInvest.us, 2 months ago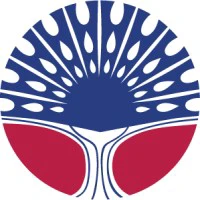 Fundamental Analysis

Novo Integrated Sciences Inc. is a healthcare company traded on the NASDAQ exchange with the ticker NVOS. Recent reports suggest that the company has entered into a remarkable $1 billion funding agreement for the next 15 years. This significant move possibly contributed to the soaring prices in the after-hours trading, as the share price more than doubled.

Another fundamental factor to consider is the company's Earnings per Share (EPS), which stands at -1.1 USD. The negative EPS may suggest financial difficulties, potentially stemming from recent losses or substantial investments for growth. The Price-to-Earnings ratio (PE) of -0.4 again indicates that the company is potentially not profitable at the present.

Novo Integrated Sciences recognized a market capitalization of 70.01 million USD and had 159.10 million shares outstanding on October 04, 2023. With such a number of shares outstanding and susceptibility to high-volume trading, it becomes an attractive prospect for investors looking to purchase Penny stocks.

Technical Analysis

The technical data shows that Novo's last close was at 0.44 USD, an increase of 12.47%, falling within the day's trading band of 0.365 USD (low end) and 0.4786 USD (high). Compared to the 200-day moving average of 0.156 and the 50-day moving average of 0.206, we observe a significant leap, demonstrating an upward trend in the NASDAQ's recent NVOS movements.

The MACD (3-month) of 0.0367 is positive, indicating short-term bullishness, while the Relative Strength Index (RSI) 14-day reading of 51 also suggests a balance of buying and selling pressure at the moment.

The stock also demonstrates volatility with an Average True Range (ATR) of 17.73, which implies unstable price movements. Traders must exercise caution while setting stop-losses and booking profits. The current stop-loss for NVOS stands at 0.42, slightly lower than the current price.
Market Performance and Predictions

Novo made significant year-low and year-high values of 0.069 and 1.123 respectively. Compared to the last closing price of 0.44 USD, the stock shows the potential for high returns, albeit along with increased risk.

Based on the bullish momentum and recent news related to the considerable funding agreement, the upcoming trading day on October 05, 2023, could foresee the stock attempting to breach the current resistance level of 0.4405. If the price breaks the resistance with good volume, there might be an upward movement in the short run.

However, considering the entire week's performance, the stock price could potentially mark a subtle rise without significant drastic changes, holding close to the support level at 0.3896 USD.

Final Evaluation and Recommendation

Assessing both the technical and fundamental factors, one might consider that Novo Integrated Sciences Inc.'s stock presents a high-risk, high-return opportunity. The company's significant recent funding agreement provides attractive growth potential, while the high volatility suggests a level of risk.

Given the current data, one could categorize NVOS as a 'Buy' for investors with a higher risk appetite aiming for a significant return yet 'Hold' for risk-averse investors seeking stability and steady, risk-adjusted returns.

It's important, however, that investors closely monitor market conditions and company developments as they evolve.
Check full Novo Integrated Sciences, Inc. forecast and analysis here.