Novo Integrated Sciences, Inc. (NVOS) Shows Growth Potential Amid Market Volatility
StockInvest.us, 1 month ago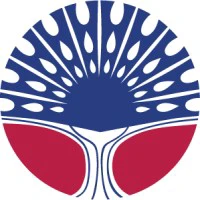 Fundamental Analysis

Novo Integrated Sciences, Inc. (NVOS) operates within the NASDAQ stock exchange holding a market capitalization of approximately $55.54 million. Despite a negative earnings per share (EPS) of -1.10, the firm has managed to attract a significant trading volume of roughly 35.18 million shares, albeit lower than the reported three-month average of about 54.64 million shares. The company has 159.10 million shares outstanding which allows a broad spread of ownership and possibly increased liquidity.

Interestingly, Novo Integrated Sciences, Inc (NVOS) displays negative price-earnings (P/E) ratio of -0.32, reflecting investors' anticipation for potential future earnings or company growth. This might be due to the recent inclusion of this penny stock on a 'watch list', generating increased interest for speculative investors looking for potential high reward strategies, despite the increased risk associated with such assets.

Technical Analysis

NVOS showed significant bullish moves recently, leading to a closing price of $0.47 on October 5, 2023, reflecting a gain of $0.03 or 6.82%. The price swing saw NVOS reach a low of $0.43 and a high of $0.53 throughout the day. However, it's worth noting that NVOS is still trading substantially below its 52-week high of $1.11.

Trend analysis reveals the firm's 50-day moving average stands at $0.22, whereas the 200-day moving average settled at $0.16. Given that the current price is far above these moving averages, it suggests a bullish trend. Additionally, the Moving Average Convergence Divergence (MACD) over the last 3-month stands at 0.028108. Its positive value confirms the ongoing uptrend.
The Relative Strength Index (RSI) for NVOS currently reads 56. This suggests that the stock is neither overbought nor oversold, indicating a balance between buying and selling forces.

The Average True Range (ATR), a common measure of market volatility, was recorded at 16.87, a rather considerable level of fluctuation. This, combined with the lack of determined resistance level, represents a considerable level of uncertainty for short-term price predictions.

Stock Forecast and Evaluation

Taking into account the above points of analysis, it appears that NVOS may have significant growth potential, but also comes with a high degree of uncertainty. This is particularly so given their status as a penny stock and the considerable market volatility implied by the ATR.

In the short-term, and based on the latest closing price, NVOS could see its price increase slightly on October 6, 2023. For the upcoming week, investors should watch for the support level at $0.44 to hold while keeping in mind the stop-loss benchmark at of $0.45.

The analyst would recommend a Hold decision for NVOS in the current scenario. Given the high degree of volatility and uncertainty, combined with negative earnings per share and a speculative interest in penny stocks, it is recommended investors cautiously monitor the market's reaction and the company's fundamentals before moving further.
Check full Novo Integrated Sciences, Inc. forecast and analysis here.