Novo Integrated Sciences, Inc. (NVOS) Shows Positive Momentum Amidst Speculation
StockInvest.us, 2 months ago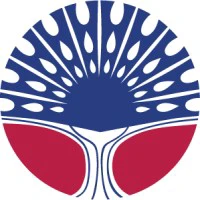 Stock Overview and Performance Data

Novo Integrated Sciences, Inc. (ticker: NVOS), trading on the NASDAQ, had its last closing price at $0.39 on September 12, 2023, which represented a 6.45% change from the previous close. The day's trading was marked by a price range of $0.35 to $0.43. The past year saw the stock fluctuating significantly, hitting a year low of $0.07 and reaching a high at $1.42. The company's market capitalization currently stands at around $80 million.

As regards volume, NVOS saw 96.61 million shares traded – more than double its average volume of 39.84 million shares. The significant increase in volume could be indicative of increased market interest in the stock. However, NVOS is currently showing a negative earnings per share (EPS) of -1.2, with a corresponding negative price-earnings (PE) ratio of -0.42.

The 50-day moving average ($0.15) and 200-day moving average ($0.15) point to a general upward trend in the stock's recent performance. The MACD (3-Month) of 0.043 suggests a bullish trend. The RSI14 at 76 also indicates that the stock may be in an overbought territory, implying that it may undergo a correction or see a pullback.

Technical Indicators and Predictions

NVOS has support at $0.37 – if it breaks this level in the next trading day or week, one might expect a downward trend, while an upward trend could be predicted if the price goes beyond the day's high of $0.43 (given there is no listed resistance level).

The ATR at 13.93 is considerable, suggesting high volatility. The stock's assigned stop-loss has been calculated at $0.38, which traders might bear in mind to protect against potential losses.
Based on these technical indicators, the stock price for the next trading day, September 13, 2023, may show continuation of the positive trend if it stays above the support level. Similarly, for the upcoming week, the stock could continue to perform well if the market sentiments remain encouraging, and there are no negative shocks.

Fundamental Analysis and News

Novo Integrated Sciences operates with negative earnings, affecting negatively on its fundamental analysis. Nevertheless, recent news shows that NVOS has been gaining traction in penny stock conversations, which may be partly responsible for its current uptick.

Back in August, there was news about the company seeking approval for a reverse stock split – a strategy companies often use to boost the stock price and attract different types of investors. In addition, the company enhanced its international reputation by entering into a joint venture with Canada's Farm 7 Group to implement a Kenyan agricultural project. These efforts of diversification might prove fruitful for the company in long term.

Final Evaluation

In essence, NVOS appears to be a highly speculative penny stock. The key positives are the sharp increase in the daily traded volume and the upward trend shown by the moving averages. The company's joint venture news and its inclusion in several "stocks to watch" lists also seem to have kindled investor interest.

However, some caution is warranted due to the overbought RSI and the negative EPS. The stock has considerable volatility and might be susceptible to price swings.

Considering the positives and the caveats, NVOS could be considered a Hold at the moment. This implies that if investors currently own the stock, they may want to hold onto it and observe its progress while potential investors might want to watch the stock for now and wait for a better entry point. Corrective actions in the short term and long-term profitability strategies could further upgrade its current standing.
Check full Novo Integrated Sciences, Inc. forecast and analysis here.