Novo Integrated Sciences: Negative Fundamentals and Technical Bearishness; Hold Recommendation
StockInvest.us, 3 weeks ago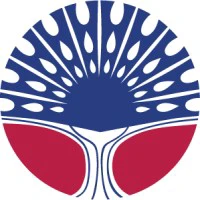 Fundamental Analysis

Novo Integrated Sciences, Inc. (NVOS) closed its previous trading session with a substantial change of -0.18 or -59.50% at $0.1207 per share, on November 06, 2023, trading on the NASDAQ exchange.

Despite its current weakened price position, the stock's highest price point for the year reached $0.538, illustrating its potential to reach elevated price levels under certain market conditions. However, investors should also bear in mind the lowest price point for the year, which saw the stock drop to $0.069, signaling a certain degree of volatility and price risk.

In the context of company performance, the financials present a less than stellar image. The company's negative earnings per share (EPS) of -0.88 and a negative price-to-earnings (PE) ratio of -0.14 are particularly concerning, suggesting the company may be struggling with profitability. This is indeed an aspect for potential shareholders to consider when evaluating the long-term potential of this stock.

One bright spot for Novo Integrated Sciences is its volume, with a trading volume of 102.35 million shares, which greatly surpasses the average volume of 60.13 million. This indicates a high level of investor interest and activity, which can often be a positive indicator for future price movement.

The company's market capitalization currently stands at $20.29 million, implying a micro-cap status. Hence, the inherent risk associated with small-cap stock investments should not be overlooked.

Technical Analysis

The stock is, at present, trading below both its 50-day and 200-day moving averages, highlighting a bearish trend. Respectively, these figures are registered at $0.29 and $0.17, whereas the stock last closed at $0.12.

In terms of momentum, the stock's relative strength index (RSI) currently stands at 29, which classifies Novo Integrated Sciences within the "oversold" category potentially suggesting buying opportunities, or an anticipated price rally.
Nonetheless, the stock's three-month moving average convergence divergence (MACD) is -0.021106, pinpointing a degree of bearish momentum.

Furthermore, the stock's Average True Range (ATR) stands at 52.37, indicating a high degree of volatility. In terms of support and resistance levels, the former stands at $0.116, with resistance at $0.133.

Short-Term Predictions

In light of the present data, expect a challenging trading day for NVOS on November 07, 2023. The current bearish market sentiment combined with negative trading momentum could continue. Minor fluctuations between the support and resistance mark ($0.116-$0.133) could be anticipated.

With regards to the upcoming week, predicting stock prices is inherently uncertain, given the number of variables influencing market movement. Given the ongoing bearish trend, it could be probable that the stock continues to trade around the same levels or potentially depreciate unless there's a reversal in market sentiment.

Final Evaluation

From a fundamental perspective, Novo Integrated Sciences, Inc. exhibits several concerning indicators, notably a negative EPS and a negative PE ratio, which could impede long-term profitability and growth.

Additionally, from a technical standpoint, the stock demonstrates a consistent bearish pattern, trading below its moving averages and indicating negative momentum despite being oversold.

Considering the elements mentioned above, the final recommendation for NVOS would be a Hold. The stock may appeal to risk-tolerant investors interested in small-cap stocks and those willing to monitor the market closely for a potential reversal in the bearish trend. The 'oversold' condition despite the bearish trend could suggest potential buying opportunities should a reversal occur. However, long-term investors may need further reassuring indicators of stability and profitability.
Check full Novo Integrated Sciences, Inc. forecast and analysis here.