Novo Integrated Sciences Surges 48% After $1 Billion Funding Announcement
StockInvest.us, 2 months ago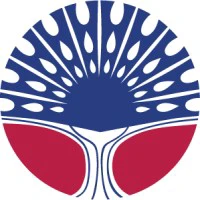 Technical Analysis

Novo Integrated Sciences, Inc. (NVOS) ended trading on September 29, 2023, at $0.30, marking a noteworthy increase of 48.36% from the previous trading day with an approximately 10-fold increase in its average trading volume to a total of 220.87 million shares traded. This movement could be seen as a strong positive reaction to the news of the company's $1 billion funding agreement.

The Relative Strength Index (RSI14), sitting at 43, suggests the stock is neither overbought nor oversold at current levels. Regarding moving averages, NVOS has recently surged above its 50-Day and 200-Day Moving Averages, which were sitting at $0.19 and $0.15 respectively. This could be viewed as a significant bullish indicator.

The MACD (3-month) value of 0.07, currently positive, also signals bullishness. The stock currently hosts an Average True Range (ATR) of 24.84, offering a level of price volatility. Critical levels to watch within the next trading period include a support line at $0.29 and a resistance at $0.34. Should the stock rise and break the resistance, it could show further bullish movement.

Fundamental Analysis
Novo Integrated Sciences, Inc., currently has a market cap of approximately $47.44 million and outstanding shares of about 159.10 million. Unfortunately, the company has a negative earnings-per-share (EPS) of -0.95 and a negative price-to-earnings ratio (PE) of -0.31, indicating that the company is currently not profitable.

News fresh from the market may bring about a potential twist to the stock's story. The company recently disclosed its collateral agreement that injects $1 billion of funding over the next 15 years. This funding agreement is likely the trigger for the stock's significant increase in the last trading session.

Stock Prediction and Final Evaluation

Given its technical and fundamental analysis, there's a strong possibility that Novo Integrated Sciences could maintain its bullish run in the next trading day, October 2, 2023, and possibly across the upcoming week, powered by the recent funding news. It's crucial to watch their resistance level at $0.34 as a break above this point could present new highs for the stock.

If the positive sentiment continues, long-term investors may see a surge in the stock's value due to the massive financial injection from the funding agreement. However, the company's negative EPS and PE ratio are notable concerns, suggesting poor profitability and requiring careful consideration.

Considering all the available information, NVOS can be classified as a 'Hold.' While the billion-dollar funding agreement presents a positive future, the current technical parameters express neutral to bullish short-term sentiment, which is overshadowed by the company's lagging profitability. As such, investors should tread carefully and closely monitor the stock's performance in the forthcoming periods.
Check full Novo Integrated Sciences, Inc. forecast and analysis here.