NVIDIA Corporation (NVDA) Shows Bullish Momentum with New Arm-based PC Chips
StockInvest.us, 1 month ago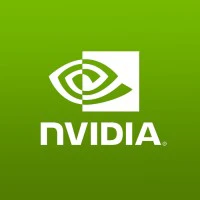 Technical Analysis

NVIDIA Corporation (NVDA) last closed at $429.75 on October 23, 2023, rising by $15.88 (3.84% increase). The stock traded at a low of $409.45 and a high of $432.48, with a volume of approximately 46.56 million, slightly below the average volume of 48.96 million. The Relative Strength Index (RSI14) stands at 48 indicating neutral momentum.

Amidst these recent activity, NVDA's moving averages signify interesting trends. The 50-day Moving Average stood at $448.22, signifying a bearish trend since the stock's last close is beneath this line. Conversely, NVDA's 200-day Moving Average of $343.12 suggests a long-term bullish trend, as the current price is higher.

Given the Moving Average Convergence Divergence (MACD) 3-month data showing $7.92, there seems to be a bullish trend. It is worth noting, however, the Average True Range (ATR) of $3.82, which indicates the stock's volatility.

The support and resistance levels are important markers for potential breakout trends. NVDA's immediate support is $425.54, and resistance is at $439.38. A breakout beyond these levels could indicate a coming trend.

Fundamental Analysis

In terms of market capitalization, NVIDIA Corporation is valued at approximately $1.06 trillion with outstanding shares around 2.47 billion. The stock's Price Earnings ration (PE) rests at 222.67, which, although high, is not unusual for firms in rapidly growing industries like technology. The company's earnings per share (EPS) stands at $1.93.
Prominent news recently surfaced that NVDA has commenced the development of Arm-based PC chips, which could put them in direct competition with Intel. This strategic move could potentially augment future revenue flows if successfully implemented, contributing positively to the stock's intrinsic value.

The firm has a Discounted Cash Flow (DCF) value of $431.10, which is slightly above the last closing price. This may signal a potential undervaluation.

According to market experts, the consensus rating for NVDA is a "Buy", with 35 experts out of 39 recommending a "Buy", three advising a "Hold", and one proposing a "Sell". The targets set by these analysts vary with a high of $800, a low of $133, and a median of $290. The consensus target is $359.03.

Stock Prediction

Predicting NVDA's performance for the next trading day and the upcoming week involves considering the market sentiment, technical indicators, and the latest news all together. Given the current momentum reflected in the MACD, the neutral RSI, along with the new Arm-based PC chips development, these could hint towards a positive trading session on October 24, 2023, with the potential to surpass the immediate resistance level of $439.38 over the week.

Final Evaluation

In summary, based on the collected data and analysis, the recommendation for NVIDIA Corporation stock would be a "Buy". There are more positive signals, including the bullish long-term trend, development of new products and services, and the experts' consensus. Additionally, the DCF value suggests potential undervaluation, indicating a good opportunity for investment. However, it is always essential to evaluate the risk appetite, investment horizon, and potential market changes.
Check full NVIDIA forecast and analysis here.