NVIDIA Corporation Shows Potential for Growth Despite Competition, Price Correction Anticipated
StockInvest.us, 2 months ago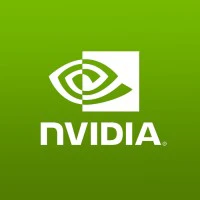 Technical Analysis

NVIDIA Corporation closed at $422.39 on September 20, 2023, with a decrease of $12.81 (-2.94%). The range over the day was from a low of $422.23 to a high of $439.03, indicating notable volatility. Over the past year, the stock has experienced a significant upward trend, with a low of $108.13 and a high of $502.66, which suggests a substantial appreciation in value.

The traded volume on September 20, 2023, was 35.16 million shares, lower than its average volume of 49.80 million shares. Lower trading volume could indicate a less active market for the stock, which could lead to less price certainty and more risk.

From a technical perspective, NVDA's Relative Strength Index (RSI14) stands at 10, indicating that NVDA is potentially oversold and could be due for a price correction. The stocks current price levels are significantly below the 50-day Moving Average of $454.60 and well above the 200-day Moving Average of $311.26. The Moving Average Convergence Divergence (MACD) is 9.40, reinforcing the overall upward trend. The ATR is 3.93, an indicator of market volatility. Current Stop-loss level is set at $393.67.

The stock also shows support at $411.17 and resistance at $454.69. Support is the price level where buying generally occurs because the stock is perceived as undervalued, while resistance is where selling generally occurs because the stock is seen as overvalued.

Fundamental Analysis

With a market cap of $1.04 trillion, NVIDIA Corporation is considered a mega-cap stock, implying lower volatility and risk compared to smaller companies. With an EPS of 1.93 and a Price-to-Earnings ratio of 218.85, the company exhibits stable earnings power. However, the relatively high P/E ratio may possibly signal overvaluation, especially given the consensus target price consensus of $345.89.

The company's subsequent earnings announcement will be on November 15, 2023. Earnings announcements are significant for investors as they can indicate a company's profitability. The current analysis using the discounted cash flow (DCF) method suggests a fair value of $423.74 for the stock.

According to the analyst's consensus, the sentiment is bullish, with 36 analysts issuing a "buy" recommendation, 2 recommending a "hold", and only 1 recommending a "sell". There were no "strong buy" or "strong sell" recommendations.
Recent Developments and News

Recent news about NVIDIA Corporation's competitor, AMD, indicates increasing competition in the AI market. Advanced Micro Devices, Inc.'s 4th generation EPYC processors drove an almost doubled sequential increase in revenue. AMD's new processors showed their leadership in high-performance computing and AI accelerators, a market where NVDA is the existing leader. Furthermore, Intel's recent moves in the AI market also pose significant competition to NVDA.

However, the AI boom has also created a favorable environment for AI-related stocks like NVDA. Furthermore, NVDA's position in the Bitcoin market could benefit the stock, given the cryptocurrency's rising market share.

Stock Evaluation and Price Prediction

Given the company's strong market position, substantial achievements in AI technologies, and increasing demand in the crypto space, NVDA shows potential for growth despite increased competition. However, from a technical perspective, a slight price correction might be anticipated due to the oversold RSI index.

With the above considerations, it might be reasonable to conclude that NVDA's price on the next trading day (September 21, 2023) may show an uptick from its current oversold state. However, uncertainty remains for the week ahead due to the noted increased competition and potential signs of being overvalued.

Final Verdict: Hold

For the long-term investor, the trend remains positive, the announcement of earnings in November could show noteworthy results, and the fundamentals remain strong apart from a high P/E ratio.

Short-term traders who rely mainly on technical signals might want to exercise caution until clearer indications of an uptrend are seen.

As a final evaluation, the stock could be classified as a "Hold". It is recommended to wait for a more suitable entry point, monitor upcoming earnings announcement, and evaluate potential competitive impact from AMD and Intel.
Check full NVIDIA forecast and analysis here.