NVIDIA (NVDA) Stock Analysis: Technicals Indicate Bullish Trend, Fundamental Concerns Remain
StockInvest.us, 2 months ago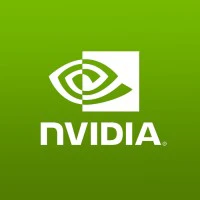 Company Overview

We are looking at NVIDIA Corporation (NVDA), a dominant player in the semiconductor industry known for its GPU innovation. NVDA closed at $451.78 on September 11, 2023, on the NASDAQ exchange, marking a decline of 0.86%, with a high and low for the day being $461.63 and $443.12, respectively. The company has a significant market capitalization of $1.12 trillion, with nearly 2.47 billion shares outstanding.

Technical Analysis

NVDA's relative strength index (RSI14) reading is 42, suggesting neutral momentum in the market. Consequently, it neither indicates an overbought nor an oversold situation.

The 50-day moving average for NVDA stands at $451.03, which is very close to the last closing price, while the longer-term 200-day moving average sits at $301.26, significantly lower. This indicates a long-term bullish trend.

NVDA demonstrated some volatility, with an average true range (ATR) of 4.05, indicating a relatively moderate potential for price fluctuation. NVDA's current support is at $443.09, just below the daily low, while its immediate resistance level is $454.69.

In terms of oscillator indicators, the MACD (3-month) of 14.44 is a bullish signal.

Fundamental Analysis
NVDA's earnings per share (EPS) stands at a healthy $1.93, while it trades at a hefty price-to-earnings (PE) ratio of 234.08, suggesting it is highly valued by investors relative to earnings. This may indicate high investor expectations.

The target consensus price of $335.77 is notably below the current market price, suggesting analysts might expect some correction. However, the consensus recommendation is a "Buy", backed by a majority of 36 "Buy" ratings.

News Impact & Future Outlook

The latest news indicates NVDA's strong positioning in the AI chips markets, and the corporation is expected to maintain its revenue trajectory due to its strategic early entry into the sector. According to one source, NVDA may have inflated its demand figures. It would be appropriate for an investor to monitor this situation closely.

One news item may also suggest that NVDA is fairly valued currently but could surpass the $1,000 stock price mark between 2030 and 2032.

Price Predictions

Based on the existing trend, technical analysis, and consensus recommendation, NVDA's stock price could potentially approach the immediate resistance at $454.69 during the next trading day on September 12, 2023. The stock could test $460 levels over the upcoming week provided it continues to have a bullish market sentiment.

Evaluation

Taking into account the technical and fundamental analysis, along with the market sentiment and the future outlook as per the news, NVDA appears to be a 'Hold.' The apparent contradiction between the high PE ratio and the analyst target price calls for careful monitoring of the stock. Its strong presence in the growing AI chip market and future revenue potential as per news articles should be considered. However, the allegation of inflated demand figures requires further investigation. Therefore, investors are advised to keep a close eye on future news and earnings announcements.
Check full NVIDIA forecast and analysis here.