NVIDIA Stock Holds Potential Despite Recent Decline
StockInvest.us, 2 months ago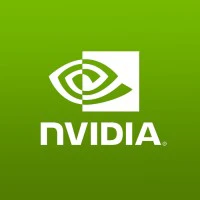 Fundamental Analysis

NVIDIA Corporation, commonly known by its ticker symbol NVDA, is a technology company primarily focusing on artificial intelligence (AI) and cryptography. The company's earnings per share stands at $1.93 with a Price-to-Earnings (PE) ratio of 217.16. This high P/E ratio might indicate that investors are expecting high future earnings growth or the stock is potentially overvalued.

The demand for AI chips is expected to continue to grow, which could bring numerous opportunities for NVIDIA. Despite some recent mixed reviews from tech investment firms, NVIDIA's strong position in the AI and cryptography space keeps it in high standing. Even during market volatility, NVIDIA and other crypto-focused stocks are predicted to benefit once the Federal Reserve ends its interest rate hike campaign. However, prominent investors like Cathie Wood have expressed reservations, suggesting other tech firms might be more lucrative bets.

The market capitalization of NVIDIA is around $1.02 trillion, and the company has approximately 2.47 billion shares outstanding. We note the market cap reflects investors' high level of confidence in the company's future growth prospects, given its significant role in AI and cryptography.

NVIDIA's results in its next earnings announcement on November 15, 2023, will be influential in investor sentiment and stock performance.

Technical Analysis

The last closing price of NVIDIA was $419.11 on September 26, 2023, reflecting a decrease of -0.74%. The annual high and low were recorded at $502.66 and $108.13 respectively, indicating a wide trading range. However, the stock has shown signs of dynamic volatility with an Average True Range (ATR) of approximately 3.69, meaningful for short-term traders who trade on the daily price fluctuations.
The stock has looked oversold in recent days with an RSI14 value of 22. This could mean that a price recovery might be impending in the short term depending on market conditions. Furthermore, the Moving Average Convergence Divergence (MACD) indicates a bearish trend over the last three months, while the most recent pricing remains under both the 50 and 200-day average, suggesting a continued downward trend.

The stock appears to have found its stop-loss level at approximately $394.72, which can be a crucial trigger level for traders. Latest support and resistance levels are traced at $416.1 and $454.69 respectively.

Short-term and Long-term Predictions

For the next trading day, September 27, 2023, taking into account the recent downward trend in the stock's price, the RSI14 indicator's oversold status, and the bearish MACD, we predict a potential correction in the stock price. However, should the stock break its recent support level of $416.1, further decline could be inevitable.

Looking at the upcoming week, it depends on the market conditions and broader technology sector sentiments. If the price fails to rebound from the recent drop, it's expected to test the stop-loss level.

Final Evaluation

Combining both the technical and fundamental analysis, and despite recent declines, we categorize NVIDIA as a 'Hold' for mid to long-term investors given the company's strong growth prospects particularly in AI. However, for short-term traders, the oversold RSI and support levels may present a potential trading opportunity.

We still advise caution based on the trends shown by MACD and respective SMA's indicating the stock might have not yet found its bottom from the recent price decline. It would also be important to keep updated on the company's news, primarily the earnings announcement due in November.
Check full NVIDIA forecast and analysis here.