Palantir (PLTR) Stock Surges 20.44% on Strong Earnings and Positive Analyst Consensus
StockInvest.us, 1 month ago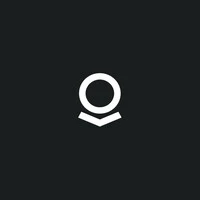 Overview

Palantir Technologies Inc. (PLTR) closed at $17.97 on November 02, 2023, recording a sharp rise of 20.44% compared to the previous trading day. The stock's trading volume was at 168.82 million shares, significantly higher than the average volume of 57.92 million shares. The total market capitalization stood at $38.67 billion, with 2.15 billion shares outstanding.

Technical Analysis

The Relative Strength Index (RSI14) for PLTR is currently at 54, suggesting neutrally positioned momentum. While above the benchmark of 50, it's not yet in the overbought territory, leaving room for potential growth.

Compared to the 50-day moving average of $15.68 and the 200-day moving average of $12.51, PLTR's recent close price demonstratesa bullish trend. In addition, its Moving Average Convergence Divergence (MACD) of 0.42 further affirms this upward trajectory.

However, investors should note the Average True Range (ATR) of 5.56, indicating the stock's high volatility. The stock's support and resistance levels stand at $17.04 and $17.99, respectively, adding layers of critical price points for future movements.

Fundamental Analysis

As for the fundamentals, Palantir's trailing 12-month earnings per share (EPS) is negative at -$0.02, leading to a non-applicable price to earnings (P/E) ratio. Despite this, the company recently posted fourth consecutive quarterly GAAP profits with a record audited income of $72 million, indicating positive fundamental improvements.
Palantir's 3Q results beat estimates are driven by strong demand for its AI platform. This positive earnings release from third-quarter performance has resulted in a 20% surge in intraday trading on November 2nd, 2023, recording significant year-on-year revenue growth.

The discounted cash flow (DCF) value stands at $19.23, which is higher than the current price, indicating a potential undervaluing.

Analytical Observations

Analysts' consensus classifies PLTR as a 'Buy' with 7 votes for 'Buy', 1 for 'Hold', and 3 for 'Sell'. The target high for the stock is $25, considerably higher than the present price, with the target low at $4.5, considering possible downside risks. The median target stands at $9.5, below the recent closing price.

Future Predictions and Final Evaluation

Considering both the technical and fundamental aspects of PLTR, as well as its recent financial performance, the stock attains a bullish outlook. The rise in share price surpassing its moving averages and the recent uptick in earnings seem to point towards sustained growth.

For the next trading day on November 03, 2023, the stock might continue its positive momentum, building upon the positive earnings performance. Over the upcoming week, although volatility is expected, the overall trend could be bullish barring any significant negative market factors.

As per the current scenario, Palantir Technologies Inc. (PLTR) can be classified as a 'Buy', mainly due to the positive earnings report and the consensus 'Buy' recommendation by analysts. However, investors should keep a close watch on market trends and company developments to reassess their positions timely.
Check full Palantir forecast and analysis here.